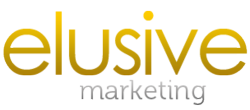 (PRWEB) October 15, 2012
Elusive Email Marketing: Tips and techniques to master the inbox by notorious email marketer is now available in several markets.
Joshua Burch has touched on nearly every aspect of the email marketing industry throughout his long career. The 33 year old internet marketer is known as "a rather large player in the mailing world". It is clear that for all those who respect him, there are just as many who have attempted to prevent his messages from reaching the inbox of those he mails to. This landed him on the Spamhaus ROKSO (Registration of Known Spam Operations). Although now retired from mailing, he is offering consulting services for those who are just starting out.
"All of my knowledge has been gathered into one book that will teach new marketers the best ways to go about running an email marketing company," states the author of this expertly written book.
The most important lesson readers of Elusive Email Marketing: Tips and techniques to master the inbox will get from this book will be the ability to master the inbox. The most difficult part of sending any email campaign is reaching the inbox. There are so many different variables that could send a message to the spambox or blocked completely. If the sender is not diligent in setting up the campaign there is a good chance the recipients will never even see the messages. Burch helps marketers master the inbox and maximize their revenue and sales.
In easy to understand language, readers will be taken step by step through the whole process of setting up a productive and completely compliant mailing system. These methods will help marketers send messages to a targeted audience in order to bring more customers their direction. Not only will this method help master the inbox, but readers will also have a list of customers that will continue to receive messages and remain loyal customers. By learning all these lessons, new marketers will be able to avoid the pitfalls of the industry that most internet marketers have had to learn the hard way.
"I hold your hand and show you step by step on how setup SPF,DKIM, feedback loops etc., cleaning your lists, tips to check your email message before sending it and so much more. By the time they are done with this book they should be able to send mail and make money quite easily with my methods!"
Elusive Email Marketing: Tips and techniques to master the inbox is now available on ibookstore, nook, amazon or available for purchase directly from http://www.elusive-marketing.com