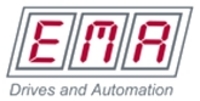 EMA still does a considerable amount of both shop repairs and field service
Norcross, Georgia (PRWEB) May 6, 2010
Electronic Maintenance Associates known as EMA, began in the basement of its founder, Eddie Mayfield in 1990. The company now has facilities in Georgia, New York, and Pennsylvania, and is a nationally recognized player in the energy conservation field.
EMA provides variable frequency motor drives (VFD), training, automation and repair services to a wide variety of industrial and commercial accounts, including a number of offshore accounts. EMA also provides electrical energy saving consulting, and electrical harmonic filter equipment.
EMA began as an industrial electronic repair company, repairing motor drives, circuit boards, power supplies, and uninterruptible power supplies (UPS). EMA was initially a warranty repair center for a number of motor drive manufacturers, and began selling new equipment about 10 years ago. While remaining committed to its repair history, EMA is now a distributor for WEG Motors and Drives, Yaskawa, Schneider Power Drives, SSD, and Schaffner Harmonic Filters.
The industrial repair business has changed in the last 20 years, as equipment reliability has improved. "EMA still does a considerable amount of both shop repairs and field service," says Abdou Barrow, EMA's General Manager, "but the complexity of the repairs has increased dramatically. The easy repair work really ended years ago" EMA began measuring its customer satisfaction level years, ago, and over 98% of EMA's current customers say they are "very satisfied" with their last experience with EMA. EMA's president, Eddie Mayfield, feels that is the primary reason the company has continued to prosper and grow over the last 20 years.
Contact: Eddie Mayfield 770-448-4644
Company: EMA Inc.
5220 Langford Park Drive, Suite A
Norcross, GA 30071 770-448-4644
###