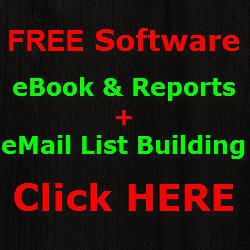 Free access to SANE-GEN, a last generation and cutting edge Automated Report and eBook and Generation Tool & full access to the SEPCON email list builder. Both products alone sell for $497 each.
Woburn, MA (PRWEB) July 14, 2010
Curt Dalton from the Internet Time Machine (ITM) announced that all Internet Time Machine Gold or Platinum members will get free access to SANE-GEN, a last generation and cutting edge Automated Report and eBook and Generation Tool.
This offering comes on top to the recently announced full access to SEPCON email list builder. Both products alone sell for $497 each. But interested people need to act quickly. This offer only lasts for the next few days.
*What is the Internet Time Machine?*
It is becoming extremely difficult for people to find lucrative niches to do business in. While there indeed are a great number of profitable and untapped niches, finding them on a consistent basis has become increasingly difficult.
This is where the Internet Time Machine (ITM) can be a realistic solution. Internet Time Machine makes discovering untapped keywords and niches a cinch. No longer does one have to struggle with an array of unwieldy tools to uncover profitable niches. The Internet Time Machine lists out thousands of keywords that belong to profitable niches, because it matches the rising keyword trends also against the supply offering on the Internet. This is the gap where smart internet marketers can tap into.
There is no need to do any kind of complicated niche research. Everything is plain and simple. Without spending only little time and effort, you can easily discover keywords for you existing business or new niches you may want to enter.
*What is the SANE-GEN Report and eBook generation software?*
Internet Marketers all over the world are always looking to deploy products in existing or new and trending niche markets. The task of deploying a new product and building a subscriber base for a new or existing niche market consists of the usually of the following steps:
1. Finding a profitable Niche Market itself
2. Researching the Niche Market to establish whether there is a real Consumer Demand
3. What about the Advertiser Competition and Search Volume (are people looking for the product on search engines)
4. Then you do your further Keyword Research for the niche market
5. Product development.
6. And finally, you need to promote your product, which requires creation of promotional materials such as Introductory Reports and subscriber opt-in pages
Now imagine if there was a software that actually wrote any eBook or report on any subject, and also created a landing page to collect emails.
How much would one save on outsourcing or staff if that could be done by the push of a button? Here is what the SANE GEN creators say about their product
SANE-GEN is an Automated Report and eBook and Generation Tool that is capable of retrieving the latest and most talked-about information pertaining to any niche market. Based on the keywords you input it will then craft a professional "Free Report" and/or full eBooks and a customized Opt-in Page (or "Squeeze Page") for the niche market of your choice. All this, at the very click of a button.
SANE-GEN allows the markete research (Step 1 to 3 ) above to be executed by Internet Marketers in record time. The Internet Time Machine brings information pertaining to new niche markets TO its users, allowing them to immediately dive into Keyword research (Step 4 ) and Product creation (step 5) using those niche keywords, and develop products for the trending market in question. A procedure that previously took, on average, many months to achieve, is reduced to simply logging into the ITM and selecting Niche Markets of one's choice.
Creation of product promotion materials (Step 6) however, is what requires a lot pain-staking effort on the part of Internet Marketers and Copy-Writers. Reports need to be written on most occasions to allow niche consumers to see what they are going to get and see the benefits of the new products that have been developed.
*What is the SEPCON Email List Building System?*
Based on the keywords provided the SEPCON Email List Building System access it's email database that contains an unveiled number of emails for users that opted in on receiving information. The main difference between the SEPCON editions is the number of emails and web sites it harvests, which range from 10,000 to 20,000,000.
What all editions have in common is:

Save / Export Email Addresses In CSV & TEXT File Formats (not for the free trial version)
Get Keyword Suggestions To Build The Largest Possible List
Get URLs of Websites Where Your Email Leads Opted In. (This is important to understand, as it differentiates SEPCON from most of the other email robots and justifies it's higher price range. The emails you get are not scraped from some websites but are users that had already opted in! )
Get URLs of Contact Pages To Reach Site Owners Directly
Export Sites & Contact Page Links to MS EXCEL Workbooks.
*So now let's recap to get the full picture*
The Gold and Platinum Internet Time Machine membership entitles you to access the Internet Time Machine for niche market and keyword research. Once you have found your niche you create an eBook, reports and sign-up or squeeze pages with the SANE-GEN software. And finally you promote your product sending targeted emails to the users you have found with the SECPON email list builder.
For my comprehensive Internet Time Machine review click here…
For more information on the SANE-GEN Report and eBook generation software click here...
For a review on the SEPCON email list building system click here...
###