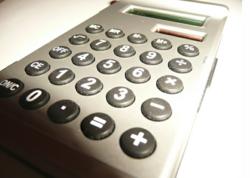 Unless marketers accurately calculate ROI, they may end up wasting money or missing out on great opportunities.
Vancouver, Canada (PRWEB) October 18, 2012
Future Flow Media announced the availability of a set of five Return on Investment (ROI) calculators for email marketing campaigns. These free online tools enable media buyers and email marketers to accurately determine the business impact of past campaigns and make better decisions about their investments in future projects. The calculators were developed in response to a recent Columbia Business School study that found most marketers struggle with data and ROI; in fact, it reported that over 57% of marketers are not basing their budget decisions on any type of ROI analysis.
Separate calculators are provided for each of the five major types of email campaigns, according to their primary conversion objective: online sales transactions, sales lead generation, subscription opt-ins or downloads, brand awareness, and website traffic.
The calculators are based on the Return on Incremental Marketing Investment (ROIMI) approach, which is the most accurate measure of the short term financial impact of an incremental marketing spend. The calculators compare the results of hyper-targeted email advertising with standard email list rental, and they enable users to quickly explore different "what-if" scenarios. Sample email delivery, open, and click rates are included, drawing from the results of a recent benchmark study by Future Flow Media of over 3,000 email campaigns.
"Data on impressions, delivery rates, open rates, click through rates, and conversions from online marketing campaigns are easy to track, but on their own those metrics say little about the bottom line impact of a campaign, and they don't help marketers make sound decisions about including specific tactics in their future campaigns. Unless marketers accurately calculate ROI, they may end up wasting money or missing out on great opportunities," said Chris O'Neill, Principal Consultant at Future Flow Media.
The complete set of five ROI calculators are available for free on the Future Flow Media website at: http://www.futureflowmedia.com/calculator.
About Future Flow Media
Through targeted email advertising, Future Flow Media helps emerging and Fortune 500 companies and leading agencies get the most relevant messages in front of audiences that are ready to buy. Future Flow's Hyper-Targeted Email Advertising is a new class of high-integrity, high-performance email list rental that combines full-service consulting expertise, a proven campaign optimization framework, and the world's freshest, most targetable permission-based email address list. For more information, visit http://www.futureflowmedia.com.