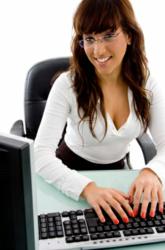 List building through social media platforms and other areas are mentioned in the brand new published guide.
Seattle, Washington (PRWEB) December 23, 2012
MarketersBlackBook.com has released a new email marketing strategies guide online. This guide is written exclusively for business owners that want to learn how to improve the response rate for company email messages. This new guide can be found at this link http://marketersblackbook.com/email/how-to-write-emails-that-sell.
This guide includes sales techniques and an overview of the industry average response rates to help companies achieve better marketing campaigns with customers.
Companies that build lists of consumers online typically use these lists for announcements of news or upcoming products and services. Some companies that use email to sell new products or services to customers use specific strategies to achieve higher rates of return.
Since email can be informal and formal, the approach that is used can often determine the success ratio that is received through this form of marketing. The new guide released online provides an overview of the best narratives to use.
Consumers that search for products and services use more than a company website when searching online. The average person now searches for social media signals, consumer review websites and other sources to locate information about a company.
The way these consumers are informed can directly impact the results that companies can achieve when using a marketing strategy. List building through social media platforms and other areas are mentioned in the brand new published guide.
The new training programs that are offered from MarketersBlackBook.com are designed exclusively for entrepreneurs and business owners that are building brand names or companies online. The 21st century marketing strategies that are now taught are the very strategies that are integrated into the MBB company methods used monthly to control hundreds of online websites.
Apart from the new guides and training now available, a new meetup group has been launched online to allow better interaction with new companies. This group now has hundreds of business members that network and learn new concepts as part of a private group online. This new group is available for no cost and can be accessed at this link online http://www.meetup.com/Internet-and-Direct-Response-Marketing-Group.
About Marketer's Black Book
Marketer's Black Book is comprised of experts from various industries that now teach proven marketing strategies to others online. Thousands of business owners, entrepreneurs and website owners now visit this online resource weekly to become informed about new ways to build a business online. The integration of personal consulting and in-person seminars has helped the Marketer's Black Book company reach more business owners offline. The 2010 launch of this marketing company has helped it to grow over the past 24 months and continued growth and seminar training is expected to be offered in 2013.