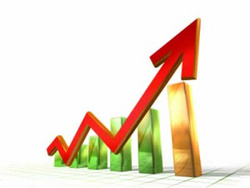 one stands alone due to effectiveness and pricing, Opt In Marketing
Bethlehem, PA (PRWEB) April 14, 2011
After months of testing and retesting of many email companies, one stands alone due to effectiveness and pricing, Opt In Marketing according to an independent reseach company. And with this month expansion with all new targets results should exceed previous ones. Research study was conducted from Jan 2, 2011 to Apr 13 2011
What was found is email marketing is cost effective if done correctly and the right company is chosen.
It seems the key to a successful email campaign has many DOs and DON'Ts as with any type of advertising. So here is a list of them that have found to be the most important
DOs
Send to a list that is permission based or opt in
Choose a company that has been in business for years
Choose a company that supplies its own lists and does the email sending
Repeat to the same list up to 6 times to maximize results before hitting a new target
Check out the company with the BBB
Weigh the companies campaign cost vs. avg. click-thru rate
Choose a company that does it all in house. Many companies out there are resellers
Look for a company that has a guaranteed click-thru rate
Be sure the email marketing company spreads the email campaign over many days
Choose a company with a package for all budgets
List the website in the ad or other contact information
DON'Ts
Never buy a list and try to send it
Never use a company that does not use permission based addresses
Never try to harvest email addresses and send them
Avoid companies with set up fees
Avoid lengthy ad creative with too many links to websites
Below in short was the results of the email marketing research:
"The only company that meets all the criteria for an effective email campaign is Opt in Marketing.
Of the 10 leading companies and 15 different ad campaigns that were part of the research phase only one company was both successful and cost effective, Opt Marketing. The rest of the companies included in the study did poorly after weighing all the cost factors.
With the 15 different campaigns of a variety of products and services tested with Opt in Marketing 11 made a profit, 2 broke even and only 2 did not make back the original investment or ROI
Another group of email companies will be tested again in the coming months"
Email Marketing is very effective and looks to be a large part of internet advertising in the future
###