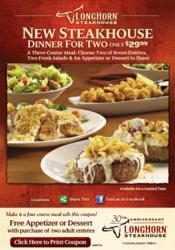 It is predicted that 980 million smartphones will be sold in 2015.
Atlanta, GA (PRWEB) February 23, 2012
Today's email messages must take a number of factors into account to not deterred clients as they may have in the past. The frequency, offer, art, and determination of which menu features to highlight are just a few of the larger aspects that should be considered. This being said, the manipulation of timing and offer is not the only facet that has caused a recent change in email response. According to AccurateLeads, technology has also provided the grounds for increase in email response. With the economy in the state it is, email couponing is a cost effective and once again viable way to motivate consumers into eating out.
One factor that marketers did not provoke, that has largely contributed to the recent climb in email response, is the growing use of smartphones. The ability to check email from a phone has given the offers an immediate impact which previously was not possible. There were 490 million smartphones sold in 2011 alone, according to Capcy. International Data Corporation (IDC) believes that number will nearly double by 2015 with 980 million phones shipped by the end of the year. Regardless of the type of business, this amount of growth in smartphone use is good for anyone engaging in email marketing.
When executing an email marketing campaign the offer must be strong enough to encourage a response. Why would someone respond to the email they received of a mouthwatering steak from Longhorn's when Outback is a mile down the road offering a free appetizer? There are too many food options and too many other establishments with deals to not provide a strong offer.
Benchmark Email found that only 18% of restaurants are engaging in email marketing. Of that percentage it was found that the email content type varied quite substantially. 16% of emails were information only, 24% only included a discount, and the other 60% were sending info with a discount. Pei Wei executed a campaign which prompted consumers to sign up for their email list, which allowed them to receive a buy one get one free coupon and also advertised the return of their caramel chicken. The efforts resulted in 20,000 new email subscribers in two weeks and the restaurant saw a 20% redemption rate on the coupon. The offer was strong enough to provoke a response and Pei Wei also greatly grew their email marketing list.
Restaurants must also take into account is the frequency in which they send email coupons. If messages are sent too frequently it creates an environment that instills discounting for every purchase. Customers will simply be waiting for the next discount before they return to the diner. The other side of the coin is not sending enough messages and customers losing awareness of the establishment. AccruateLeads has found that one to three blasts a month tend to keep awareness high and not pester the customers. This can change depending on the region the business is located, the demeanor of the people, and the deal being offered.
With only 18% of restaurants engaging in email marketing this is a largely untapped channel for the dining community. Email can help customers feel special by letting them know about new menu items before others. This can also create word-of-mouth growth with peers relaying the "exclusive" information. With the increasing use of smart phones email can perform in the same manner as social couponing without the large profit sharing of the couponing companies. Chains can run locally based campaigns for each of their individual locations. Social media and mobile marketing are great to incorporate with any email efforts. There is a large array of options with email but it is apparent that this will once again become a powerful tool for driving customers to get out and eat.
About AccurateLeads
AccurateLeads (http://www.accurateleads.com/) is a leading provider of direct marketing services that help businesses grow their client basis. Founded in 1984, AccurateLeads has developed a unique process that helps businesses create an individualized multichannel marketing plan to stimulate growth and out brand competition.
For additional information feel free to call our toll free number at any time: (800) 685-4787.
###