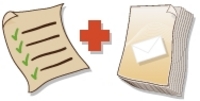 Whether you do it yourself, or hire VisibleU, these are important resources for your email marketing.
New York, NY (PRWEB) March 29, 2010
Whether it's an automated email drip campaign, triggered email marketing, or an email newsletter, the one thing small businesses don't want to see is an email go out with the wrong information, image, or subject line. It is not uncommon for a sudden feeling of dread to come over small business marketers when they have to hit the send button and an email goes out to hundreds or thousands of clients, customers, and prospects. Fear not! VisibleU is making life much easier for these businesses.
The folks at VisibleU, email marketing web strategists that they are, have released their in house check list that keeps every email safe from danger. Along with this nifty print and cut-out checklist, there's a white paper on email marketing to help you get the most out of your bulk email marketing campaign, and avoid the worst.
This new resource from VisibleU helps companies increase their average email marketing read rate by avoiding the blunders that send the message "Don't bother reading our emails." From testing email campaigns, to considering your email marketing plan, every business needs their online marketing to do its best.
The fact is, email marketing helps business. VisibleU's email marketing white paper and checklist may just help your email marketing, and relieve a little stress.
VisibleU provides holistic internet marketing services to small businesses, including SEO, Email marketing, PPC search engine Internet marketing, Website design, and Website promotion. VisibleU is a woman and minority owned company.
# # #