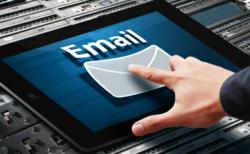 A business or entrepreneur that closely monitors the cost of marketing could benefit from the free tools that are now offered.
Seattle, Washington (PRWEB) December 28, 2012
MarketersBlackBook.com has added a new email opt-in growth strategies guide online to help businesses and entrepreneurs. This new guide includes the best tips and strategies to use when building a list of email subscribers. The creation and growth of consumer mailing lists is one way that can be used to boost online sales each year. This new guide can now be accessed at http://marketersblackbook.com/affiliate-marketing/best-way-to-increase-your-opt-in-coversions-without-pop-ups.
Customers that take interest in a product or service are likely to purchase more if a level of trust has been established. The digital communications that are now available to help companies expand online sales are one important part of future growth. While email is still considered informal communication, a business or entrepreneur that uses this method to promote products and services could increase income according to the new guide available.
A series of tools are available to enhance mailing list creation strategies. From email marketing software to bulk email distribution, companies now have more than one tool to use to streamline the creation of a customer list. According to the MBB guide, some of the tools that are now accessible are available for no cost. A business or entrepreneur that closely monitors the cost of marketing could benefit from the free tools that are now offered.
The 2012 year has been one of growth for the MarketersBlackBook.com website. The addition of new content that is added daily to the website is now helping more businesses locate the the latest strategies to help increase online revenues. The addition of online and offline live events has helped this company to provide advanced levels of training to companies that have surpassed the beginning stages of marketing products or services online.
Apart from the website upgrades, a new YouTube video series has been created to provide an alternative learning method online. These streaming videos provide helpful tips, strategies and advice that can be accessed from any Internet connected computer or device. This video series expands on the information, training and reviews that are already provided on the official website. The YouTube channel can be accessed at http://www.youtube.com/marketersblackbook.
About Marketer's Black Book
The Marketer's Black Book company is comprised of business and Internet experts that launched this resource online in 2010. In a time period of only 24 months, this marketing company now extends its training and development programs to thousands of visitors weekly online. Companies in all industries that are growing products and services rely on the Marketer's Black Book company to provide proven strategies for online success. The creation of the new live event series is one way that this company is bringing its business training solutions to more companies that seek growth and development methods.