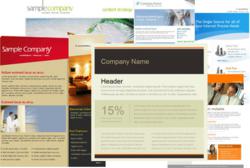 "Our focus and commitment has always been to make email marketing easy, accessible and effective for businesses and that's exactly what we hope to achieve with these updates."
Melbourne, Australia (PRWEB) October 18, 2012
SendNow, an in-house and specialist email marketing service managed by up and coming Australia-based digital solutions provider, The Digital Group, recently introduced software updates for 2012.
The SendNow 2012 software updates feature a new user interface and theme; a new subscription form editor which now incorporates a drag and drop function and live previewing; a new and easy-to-use Facebook subscription form; a new status alert system which notifies the user whenever there is critical information that warrants immediate attention; and a new automatic template, campaign and subscription form previews to help users manage work flows better.
Also part of the SendNow 2012 software updates are updated external services and new integrations; an updated subscriber field manager which now makes it possible for users to come up with custom fields; an updated campaign creation process featuring a new handy header; updated forms and public page management functions; and updated template category management.
"We're definitely excited to introduce these SendNow 2012 software updates," The Digital Group Managing Director Ashley Farrugia said. "More importantly, we are eager to see how these can improve the way we work with our clients. Our focus and commitment has always been to make email marketing easy, accessible and effective for businesses and that's exactly what we hope to achieve with these updates," he added.
Earlier this year, SendNow teamed up with Amazon Web Services (AWS) which allowed it to ensure high delivery rates and speeds as well as allow seamless integration of new members into an email database.
As an industry veteran, SendNow has 14 years worth of expertise and experience in providing clients with direct email marketing services. Its services include creating modern, penetrating and engaging e-mails that can be delivered in high speed across a subscriber base or even to just selected members of a subscriber base. Clients can also monitor subscribers' reactions and engagement levels in real time.
Clients can choose to get started with professional email templates or coordinate with a SendNow specialist for an easy-to-use built-in email designer. For bulk emailing or sending of bulk emails, SendNow allows clients to custom design an email in a breeze thus helping users get optimum returns on their investment. It also has a unique feature which lets users check out how designs will appear when viewed by different recipients. SendNow's technology also helps bulk emails sail freely through spam filters to ensure effectiveness of bulk mailing.
To find out more about SendNow's services, visit their website or log on to The Digital Group.
In addition to SendNow, The Digital Group also manages other ecommerce sites including female oriented shopping portal LetsShop.com; pet-related discount aggregator site PetBox.com.au; multi-user back end site for boutique winery offerings OzWineDirect.com.au; DealFree.com.au which is a commission-free daily deal site with no upfront outlay required from users; deal and online bargains aggregator site DealMonkey.com.au; RocketEmail.com.au which is a fully managed HTML newsletter service focusing on real estate, financial planning and mortgage broking; hoists and cranes supplier RelayCranes.com.au; and Melbourne transportation services provider, Yellowexpress.net.au.
Together with other lists under management, The Digital Group also manages an online, non-incentivized database of more than 600,000 member across which they offer various kinds of marketing services including e-mail marketing campaigns, costs per acquisition (CPA), costs per lead (CPL) and costs per sale (CPS).
The Digital Group is the official digital solutions provider of Carbon Market Pty Ltd, owner of Australia's leading carbon management portal.