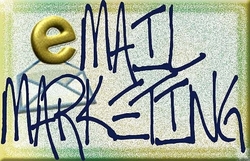 Email marketing companies constantly change or improve their service offerings, and our reviews now reflect these improvements and customer benefits
Austin, TX (Vocus) September 23, 2010
Email-Marketing-Options.com, a site that reviews Constant Contact, MailChimp, Benchmark Email, Campaigner and other top email marketing brands, has updated its reviews for the 2010. Top companies were re-rated according to specific criteria in five areas: Email Creation, Contact Management, Email Deliverability, Analyzing Reports and Customer Support.
"Email marketing companies constantly change or improve their service offerings, and our reviews now reflect these improvements and customer benefits," says Email-Marketing-Options Research Analyst Adam Malden.
According to the newly updated reviews, the highest rated monthly services on the website are Constant Contact, MailChimp, Benchmark Email and Vertical Response, followed by Campaigner, AWeber and MyNewsletterBuilder. All services reviewed on the site start at $10 to $20 per month for paid plans.
About Email Marketing Companies
Email marketing companies offer monthly email service plans at prices as low as $10 per month. Email marketing services use an online interface to simplify the process of creating and sending emails to your customers. These online interfaces provide users with templates, designs and email creation wizards aimed at simplifying the process of sending an email campaign to market your business, website, service or products.
Nearly all email marketing companies also offer an easy way for the user to gather contact information, and users can generate reports at to evaluate how their email marketing campaign performed.
About Email-Marketing-Options.com
Email-Marketing-Options.com helps businesses select the right service to send email newsletters that fit with their needs. The website helps its users to fully understand the differences in pricing systems and other relevant data so they can make an "apples to apples" comparison of the different services and select a provider in order to get back to business.
Email-Marketing-Options.com provides detailed service reviews and easy-to-use comparison charts to help users select an email marketing service. The website also offers a Buyer's Guide, info on How to Create Email Newsletters, Expanded Pricing info and reviews of the best email marketing iPhone Apps. Email-Marketing-Options.com is accredited by the Better Business Bureau.
For updated reviews of email marketing services, please visit http://www.email-marketing-options.com.
###