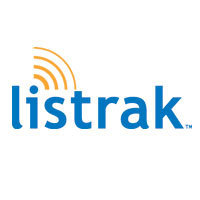 Lititz, PA (PRWEB) February 5, 2008
Listrak, a leading email marketing solution provider based near Lancaster, PA, announced that it is sponsoring 2008 Email Marketing Days, an exciting event filled with seminars and panel discussions on email marketing and related information technology, along with two networking events. This event is focused towards Listrak customers, but anyone interested in learning more about Listrak's email marketing solution is welcome to attend, pending Listrak approval. 2008 Email Marketing Days will take place in Philadelphia on Sept. 7-9, 2008.
The opening keynote session on the state of the email marketing industry will be presented by David Daniels from JupiterResearch. The conference sessions are presented in three different tracks covering strategy and best practices, technological advancements, and specific Listrak training, and all of the sessions will be lead by industry experts. Attendees will learn how to increase the results of their email campaigns using the tools they already have in place, and they will also learn directly from other Listrak users on how they were able to increase sales, customer loyalty, and marketing ROI with Listrak.
Ross Kramer, CEO of Listrak, says, "We are planning an event where our customers can learn in a relaxed and fun environment. The sessions range from high level topics on list acquisition, campaign design, list management, and compliance, to training sessions on dynamic content and profiling, to technical presentations on event triggered messaging and deliverability consultations. Whether you are a marketing manager, campaign developer, or programmer, you will walk away with a greater understanding of what you can do to make your email campaigns more productive."
For more information, visit http://www.listrak.com/emailmarketingdays. Space is limited, so reserve your seats today.
About Listrak
Listrak is a leading provider of hosted email marketing software that allows permission-based marketers to manage, send, track and grow their email marketing investment. Listrak services clients, such as Daimler Chrysler, Motorola, L'Oreal, and the Islands of the Bahamas, from its headquarters in Lititz, PA. Listrak was named the 2006 Small Business Technological Excellence Award winner by the Philadelphia Chamber of Commerce, the 2006 Emerging Business of the Year by the Central Penn Business Journal, a Top Fifty Fastest Growing Company in 2006 and 2005 by the Central Penn Business Journal, and the 2005 Growth Company of the Year by the Technology Council of Central PA. To learn more, visit http://www.listrak.com.
###