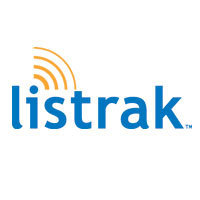 https://www1.gotomeeting.com/register/370522477 [Listrak API and Integration Best Practices __title__ Listrak API and Integration Best Practices]
Lititz, PA (PRWEB) February 13, 2008
Listrak, a leading email marketing solution provider based near Lancaster, PA, announced that it is hosting a free online seminar entitled "Listrak API and Integration Best Practices" on February 20, 2008, at 1:00 pm EST. This exciting webinar is hosted by Listrak's experts Ross Kramer, CEO, and Chris Felpel, Integration Specialists. Integrating email marketing with external programs provides additional knowledge and insight into your customers so you may create emails that are even more relevant, timely, and targeted. This in turn increases customer response and ROI.
Specifically, Ross and Chris will discuss typical uses and current implementations of the various APIs available within Listrak, integration best practices, pitfalls, and challenges posed with integrating existing databases and applications with external services, Listrak's API Road Map covering existing and future features available within the Listrak API, and backwards compatibility, serviceability, and support structure of Listrak's API.
Many organizations are already using Listrak's API to build, manage, automate, report, and streamline elaborate email marketing processes remotely. The API enables users to transfer data securely between the systems so email marketers may build strong, preference-based email lists quickly and easily.
Registration is free and is open to the public at https://www1.gotomeeting.com/register/370522477.
About Listrak:
Listrak is a leading provider of hosted email marketing software that allows permission-based marketers to manage, send, track and grow their email marketing investment. Listrak services clients such as Daimler Chrysler, Motorola, L'Oreal and the Islands of the Bahamas from its Lititz, PA headquarters. Listrak was named the 2006 Small Business Technological Excellence Award winner by the Philadelphia Chamber of Commerce, the 2006 Emerging Business of the Year by the Central Penn Business Journal, a Top Fifty Fastest Growing Company in 2006 and 2005 by the Central Penn Business Journal, and the 2005 Growth Company of the Year by the Technology Council of Central PA. To learn more, visit http://www.listrak.com.
###