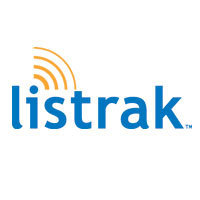 Lititz, PA (PRWEB) February 20, 2008
Listrak, a leading email marketing solution provider based near Lancaster, PA, announced that it is participating in MarketingSherpa's Email Summit '08 February 24-26, 2008, at the InterContinental Hotel in Miami, FL. The summit is expected to attract 800 participants and will include the latest market research on email marketing, presentations from leading email marketers, and in-depth analysis of case studies.
At the summit, Listrak will host one-to-one sessions on dynamic content as part of MarketingSherpa's Design and Creative clinic. Attendees may work with Listrak's experts to learn how to use dynamic content to drive relevancy and response of their email marketing campaigns. To schedule an appointment with one of Listrak's dynamic content experts, contact Megan Ouellet at mouellet @ listrak.com or 717.627.4528 x 321.
Dynamic content, also known as dynamic message assembly, is a complex mail-merge technique. It relies on a single message template with multiple customizable fields. These fields merge with the company's subscriber database or business applications to create highly personalized and relevant customer mailings based on specific user preferences, online behavior, demographics, and personalities. Instead of sending one all-inclusive message to every subscriber, dynamic content allows you to construct multiple versions of highly-targeted, specialized messages that speak to each subscriber individually. Because it is template-based and the content is created once, stored, and reused as needed, these messages can be created with little effort. Listrak's experts will show you how you can use dynamic content to increase the relevancy of your email campaigns.
About Listrak
Listrak is a leading provider of hosted email marketing software that allows permission-based marketers to manage, send, track and grow their email marketing investment. Listrak services clients such as Daimler Chrysler, Motorola, L'Oreal and the Islands of the Bahamas from its Lititz, PA headquarters. Listrak was named the 2006 Small Business Technological Excellence Award winner by the Philadelphia Chamber of Commerce, the 2006 Emerging Business of the Year by the Central Penn Business Journal, a Top Fifty Fastest Growing Company in 2006 and 2005 by the Central Penn Business Journal, and the 2005 Growth Company of the Year by the Technology Council of Central PA. To learn more, visit http://www.listrak.com.
About MarketingSherpa
MarketingSherpa (http://www.marketingsherpa.com) is a research firm publishing practical case studies and benchmark guides for its community of marketers and thousands of weekly case study readers. Topics covered include practical how-to and exclusive data and proven tactics in business-to-business marketing, ecommerce marketing, email marketing, search marketing, telemarketing, media relations, landing page design, marketing measurement and online subscription marketing. The firm also operates six annual Summits attended by
thousands of marketers. MarketingSherpa, along with MarketingExperiments and InTouch, is part of the MECLABS Group.
Listrak Contact:
Megan Ouellet
Director of Marekting
717.627.4528 x 321
mouellet @ listrak.com
MarketingSherpa Contact:
Jamie O'Donnell
SEO-PR
415.643.8947
jamie.odonell @ seo-pr.com
###