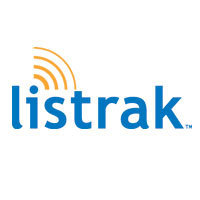 Lititz, PA (PRWEB) March 5, 2008
Listrak, a leading email marketing solution provider based near Lancaster, PA, announced that it is hosting an online seminar entitled "Driving Dynamic Content Campaigns through Dynamic Profiling" on March 26, 2008, at 1:00 pm EST. This webinar will teach participants how they can quickly and easily add preferences to their contacts' profiles through Listrak's automated Dynamic Profiling feature, which may later be used to create highly-targeted dynamic content email campaigns. Dynamic content greatly increases the relevancy of email messages and; therefore; increases click-through rates and ROI. The more profiling data you have, the more targeted your campaigns can be.
Dynamic Profiling allows users to collect and store subscribers' preferences without relying on them to fill out forms or manage a Preference Center on their own. The feature automatically captures the information in all of Listrak's reports and allows users to update profiles automatically with that data. The information gives users intimate knowledge on each contact to learn what information is the most relevant to him or her in an unobtrusive way. It also eliminates the need to update each profile manually, saving valuable time.
This is a follow up to Listrak's Dynamic Content webinar held earlier this year. To register, visit https://www1.gotomeeting.com/register/996381778.
About Listrak
Listrak is a leading provider of hosted email marketing software that allows permission-based marketers to manage, send, track and grow their email marketing investment. Listrak services clients, such as Daimler Chrysler, Motorola, L'Oreal, and the Islands of the Bahamas, from its Lititz, PA headquarters. Listrak was named the 2006 Small Business Technological Excellence Award winner by the Philadelphia Chamber of Commerce, the 2006 Emerging Business of the Year by the Central Penn Business Journal, a Top Fifty Fastest Growing Company in 2006 and 2005 by the Central Penn Business Journal, and the 2005 Growth Company of the Year by the Technology Council of Central PA. To learn more, visit http://www.listrak.com.
# # #