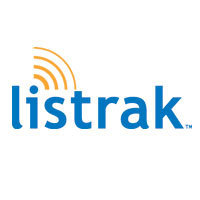 Lititz, PA (PRWEB) March 17, 2008
Listrak, a leading email marketing solution provider based near Lancaster, PA, announced that it has partnered with Goodmail Systems®, creator of CertifiedEmail™, the industry's standard trusted class of email, in order to offer its clients the ability to send CertifiedEmail messages through Listrak's solution. Goodmail's solution assures that 100% of a sender's email messages are delivered to consumers' inboxes and eliminates the threat of being filtered, blocked, or delivered to the junk mail folder. It also offers additional benefits of delivering messages with links and images turned on by default and marking messages with a special blue-ribbon envelope icon to show recipients that the message has been certified legitimate and is, therefore, safe to open. Listrak's experts are also available to lead clients through the accreditation process if needed.
CertifiedEmail was developed to restore trust between legitimate email senders and individual email recipients. In order to gain accreditation, senders must meet strict standards for best email practices and low complaint rates. CertifiedEmail is the only system of its kind where messages are delivered with all links and images automatically rendered intact and presented to the recipient with a unique blue-ribbon icon, identifying the message as real and from a legitimate sender with whom the consumer has a pre-existing relationship.
Ross Kramer, CEO of Listrak, says, "Deliverability remains the number one concern among email marketers as ISPs are continually updating policies in order to block as much spam as possible. Goodmail has created a solution that helps legitimate senders reach their recipients, and the icon helps build customer trust and loyalty. Case studies show email marketing improvements in the 15% - 35% range using CertifiedEmail. We are very happy to offer this solution to our customers."
Anyone interested in learning more about sending CertifiedEmail through Listrak may contact Matt Elliot at 717.627.4528 x 313 or melliott@listrak.com.
About Goodmail Systems
Goodmail Systems makes CertifiedEmail™, the industry standard class of trusted email. CertifiedEmail provides a safe and reliable means for consumers to easily identify authentic messages from legitimate commercial and nonprofit senders. Each CertifiedEmail is sent with a cryptographically secure token that assures authenticity, and is marked in the inbox with a unique blue ribbon envelope icon, enabling consumers to visually distinguish messages which are real and sent from senders with whom they have a pre-existing relationship. Available to senders meeting strict standards for best email practices and low complaint rates, it is the only class of email available that assures delivery of all opt-in email messages to the inbox, with links and images automatically rendered intact, yielding measureable improvements in email program effectiveness. CertifiedEmail has been adopted by seven of the nation's top ten mailbox providers and is used by over 500 commercial brands, 150 government agencies and many non-profits. It is supported in North America and the United Kingdom by a wide network of email platforms and service providers. For more information, please visit http://www.goodmail.com.
About Listrak
Listrak is a leading provider of hosted email marketing software that allows permission-based marketers to manage, send, track and grow their email marketing investment. Listrak services clients such as Daimler Chrysler, Motorola, L'Oreal and the Islands of the Bahamas from its Lititz, PA headquarters. Listrak was named the 2006 Small Business Technological Excellence Award winner by the Philadelphia Chamber of Commerce, the 2006 Emerging Business of the Year by the Central Penn Business Journal, a Top Fifty Fastest Growing Company in 2006 and 2005 by the Central Penn Business Journal, and the 2005 Growth Company of the Year by the Technology Council of Central PA. To learn more, visit http://www.listrak.com.
###