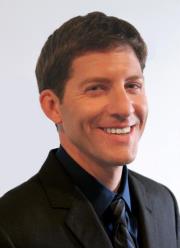 (PRWEB) July 15, 2012
Many business owners will collect their customers' (and prospective customers') email address so that they can send them tips, announcements, and special offers. According to Dave Lavinsky of Growthink, this is because email marketing is a highly effective way to stay in touch with customers and generate revenues.
Email marketing can lead to customers calling in, buying something online, walking into a store, telling a friend about the business, and becoming more interested in making a purchase.
But according to Lavinsky, most entrepreneurs don't achieve these results because they don't methodically track and improve their email marketing tactics.
"To succeed with email marketing you must track certain key metrics and modify your strategies based on what you learn. Fortunately, tracking these metrics is simple using most email delivery/management services like ConstantContact, iContact, and aWeber. These services all have a tracking section where you can look at previous emails to see their delivery rates, open rates, and clickthrough rates," said Lavinsky.
To make sure that entrepreneurs are making the most of their email marketing campaigns, Lavinsky explained the key elements that must be tracked:
Track Delivery
"You might think that if you have 1,000 people's email addresses and press 'Send,' that 1,000 emails will all arrive in the Inboxes of those people. Unfortunately, it doesn't happen that way. Emails don't all get delivered because they get sent to Spam folders on accident, get lost in transit, and for other reasons," said Lavinsky.
According to Lavinsky around 5-10% of emails don't get delivered. To improve deliverability he advises to make sure people get removed quickly (or automatically) when they unsubscribe from the list.
"Also, don't send out irrelevant emails. Both high unsubscribe and low open rates can hurt your email delivery through certain email providers that your subscribers use (e.g., Gmail, Yahoo mail, etc.)."
Track Opens
"Your email management service will tell you how many emails were opened, and what percentage of the total delivered emails that number represents," says Lavinsky. "Your open rate can vary a lot-mostly depending on the subject line. That's what people read in their inbox to decide if they want to open the email or not. You've only got about 55 characters (depending on the recipient's email provider), so choose your words carefully and persuasively."
Lavinsky advises the tracking and testing of email open rates to determine successful headlines.
"If you send out 3 emails to promote a product of yours and notice that more people opened one of the three than the others, it suggests that the headline was more effective. This would be a subject line to reuse in the future, or add as an autoresponder message that every new subscriber receives," he said.
Track Clicks
Lavinsky explains how an email management service will also reveal how many recipients clicked on a link (or links) that were placed in an email, and what percentage of opens and total recipients this represents.
"You want to know your total clicks so you can estimate in advance how much traffic you'll get to the webpage you're promoting. And the percentage of people who click after opening is the main indicator of how persuasive the language was in your email body," Lavinsky said.
For testing purposes, Laivnsky also advises sending an email with the same subject line to three groups of recipients, but using a different email body in each one. "The open rates will probably be the same (because you used the same subject line), but the clickthrough rates will give you an apples-to-apples comparison of which email copy was more effective," said Lavinsky.
Track Actions
"When people click on your link, they will all visit the webpage to which you chose for them to be directed. What do you want to happen once they get there? Do you want them to read a blog post? Make a comment? Share on Facebook? Buy something?" said Lavinsky.
"Whatever you choose, there's a metric involved and a way to track it. You can use Google Analytics to see how much time visitors spent on your page (hopefully several minutes if you want them to read a post). You can count the comments on your blog. Your Facebook "share" button will tell you how many people shared your page. And your shopping cart service will tell you how many people made a purchase from that page. And if your goal was to get phone calls coming in, you can count the phone calls and ask what prompted them to call."
Track Dollars
"If your goal was to generate sales, then you'll have a dollar amount for the revenue created as a result of sending out your email," says Lavinsky.
"If you email 1,000 people and make $100...congratulations! You have revenue of $0.10 per subscriber. Now imagine if you" had 10,000 and ask yourself if it's worth spending a few hundred or thousand dollars on building your email list.
Lavinsky also advises tracking the frequency of new subscribers and unsubscribers, and calculating email revenue per subscriber per month.
"Email revenue per subscriber per month is an important metric," said Lavinsky. If you know, for example, that the average email subscriber is worth $1 per month to you, and the average subscriber stays for 12 months, then you can consider marketing tactics to build your email list, and perhaps pay $1, $2 or even $6 or more per subscriber since you know you'll earn a good return on this investment."
About Growthink
Growthink provides business planning services and training products to help entrepreneurs start, grow, and successfully exit their businesses. For more marketing tips, go to http://www.growthink.com/products/marketing-plan. To download Growthink's business plan template, visit http://www.growthink.com/products/business-plan-template. To learn about Growthink's business plan services, visit http://www.growthink.com/businessplan.