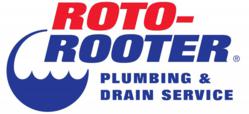 Cincinnati, Ohio (PRWEB) December 26, 2012
It happens every year: people make New Year's resolutions to save more money, but they forget to prevent their plumbing from becoming a money eater. As a result, winter is one of the busiest times for plumbers. Plumbers frequently spend the winter months fixing frozen pipes.
Roto-Rooter plumbers are proud to be of service in an emergency. However, they know most people prefer to prevent a plumbing problem rather than deal with costly repairs. Here are some winterization steps you or your plumber can perform:

Look for any exposed pipes in unheated areas of the home like a crawl space or garage. Then insulate those pipes by wrapping with heat tape or heat cables.
Turn your water heater up to 120 degrees Fahrenheit. This will keep your water hot without being hot enough to scald skin.
Get any leaky pipes repaired right away. Frozen water can cause pipes to crack, but when it thaws, you could have a flood on your hands.
Check outdoor faucets for leaks and get them repaired before the next freeze.
Disconnect outdoor hoses and drain the water. This will prevent water from freezing, which will expand and break the pipes and faucets.
Protect outdoor faucets by using insulation kits to cover them.
Remove all leaves and debris from rain gutters to prevent clogging and ice dams.
Clean and test your sump pit to ensure it is pumping water out efficiently. Get the sump pump repaired if needed.
Winterizing can also prevent emergencies when you're not at home. If you leave the house or travel to escape the cold weather, remember your pipes can't escape with you. Protect your plumbing by doing these additional things before you go:
Set your thermostat no lower than 55 degrees Fahrenheit. If you happen to be a polar bear even while at home, keep the thermostat here.
Leave sink cabinets and bathroom doors open to allow heated air to reach unused pipes.
Shut off the water supply valves to your washing machine to prevent bursting hoses and flooding.
Install a flood detector that will alert a house sitter to any floods caused by leaking pipes.
If it's too late to prevent a problem on your own, you can always call a plumber to get you out of a bind. Get more seasonal plumbing tips at rotorooter.com or stay updated by following us on Twitter.
About Roto-Rooter
Roto-Rooter was established in 1935 and is the largest provider of plumbing repari and drain cleaning services in North America. Roto-Rooter operates businesses in 115 company-owned territories and more than 500 franchise territories, serving approximately 90 percent of the U.S. population and 41 percent of the Canadian population.
RotoRooter.com
Roto-Rooter is Social
http://www.facebook.com/RotoRooter
@RotoRooter on Twitter
http://www.youtube.com/user/RotoRooterTV