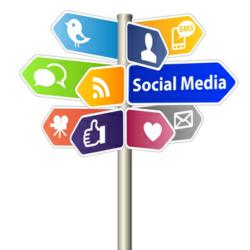 R.I.P. Email Scam
Boston, MA (PRWEB) February 15, 2013
EmailSherlock.com, the leading website offering reverse email searches for free, now offers Android and iPhone users an app to quickly and easily access its services on the go. Downloading this smartphone app now puts the power of researching unknown and known email addresses at anyone's fingertips.
Discover Who Owns an Email Address
iPhone and Android users can download their respective app for EmailSherlock.com to search any email address they choose. The search is free, and returns results based on whether the email address is associated with any social network profile online. EmailSherlock searches profiles among Facebook, About.me, FriendFeed, Foursquare, Flickr and more.
Conducting such a search allows a user to determine where specific email messages are coming from and whether it is someone they know. It can also aid in tracing old friends, obtaining new contact information or finding them online to reconnect. You can follow profile information associated with an address to view photos, locations and even aliases or real name of the owner.
Quick & Easy Email Searches
The EmailSherlock Android app also allows the ability to simply choose an email address from their contact list and insert it into the search field. This app also does not require any type of registration or signup, saving time and allowing immediate use. Recent searches are stored in the app, allowing users to quickly go back to an email address of interest without looking it up again; or, they may also delete this history with one click.
Validation and Background Information at EmailSherlock.com
Added value services at EmailSherlock include validation of every email address that is searched on the site. This essentially means that the search engine will determine if a suspicious email is in fact valid or fake. Many online scammers will use these fake email addresses to carry out their latest scheme of requesting money or personal information.
Each email search also scans the public record databases at Infotracer.com to determine if there are any records found associated with that address. These can include court records, vital records and even criminal records.
The iPhone and Android apps for EmailSherlock make it easier for smartphone owners to stay informed about who they're connecting with online, allowing them to surf, chat and communicate safely.