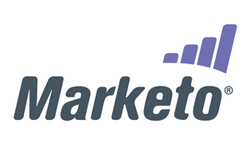 The email deliverability requirements for B2B companies are challenging and are greatly affected by a company's business practices. That's why Marketo is keenly focused on educating our clients on developing email best practices when executing campaigns
San Mateo, CA (Vocus) June 22, 2010
Marketo, the leading revenue cycle management company, today announced its participation in four of the industry's most respected organizations for setting communications standards, addressing messaging abuse issues, understanding email deliverability, establishing best business practices, and promoting consumer trust.
"The email deliverability requirements for B2B companies are challenging and are greatly affected by a company's business practices. That's why Marketo is keenly focused on educating our clients on developing email best practices when executing campaigns," said Phil Fernandez, president and CEO of Marketo. "We actively participate in leading organizations focused in this area and have dedicated resources to ensure our customers achieve the highest levels of email deliverability."
"B2B email deliverability requires the best technology and business processes," said Josh Aberant, director of privacy, Marketo. "It's important that business senders be able to meet the best practices adopted by the business community. These best practices are codified by the leading organizations which Marketo is honored to participate in."
It is critical for marketers to understand the best practices of email deliverability to ensure emails are delivered to the inbox. The MAAWG, OTA, eec and WOMMA are all focused on helping companies to understand the complexities of email deliverability and learn the best practices to ensure high accepted rates and email reputation.
Marketo's marketing automation solutions give B2B senders the information they need to best optimize their deliverability by sending the right messages at the right time and thereby building a positive email reputation. Marketo's Email Deliverability Resource Center and membership in these key organizations aids in the development of and helps drive customer adoption of the email protocols that the industry needs to keep improving email communications.
"OTA applauds Marketo's leadership and commitment to user preferences and privacy which are the foundation of brand trust and reputation", said Craig Spiezle, executive director and founder of the Online Trust Alliance. "In today's competitive market, brands which support these efforts will realize a competitive advantage."
MAAWG - Messaging Anti-Abuse Working Group
The Messaging Anti-Abuse Working Group (MAAWG) is where the messaging industry comes together to work against spam, viruses, denial-of-service attacks and other online exploitation. MAAWG http://www.maawg.org represents almost one billion mailboxes from some of the largest network operators worldwide. It is the only organization addressing messaging abuse holistically by systematically engaging all aspects of the problem, including technology, industry collaboration and public policy. MAAWG leverages the depth and experience of its global membership to tackle abuse on existing networks and new emerging services
OTA - Online Trust Alliance
OTA's mission is to create an online trust community, promoting business practices and technologies to enhance consumer trust and the vitality of interactive marketing, ecommerce, governmental and online financial services. Through its member companies and organization affiliates, OTA represents over one million businesses and 500 million users worldwide with regional chapters in Asia Pacific, Canada and Europe. OTA is governed by a Board and Steering Committee including: Adperio, BoxSentry, DigiCert, Epsilon, Internet Identity, Intersections, Lashback, Cisco Systems, MarkMonitor, Message Systems, Microsoft Corporation, McAfee, Publishers Clearing House, Return Path, Secunia, Symantec Corporation, TRUSTe and VeriSign
eec - Email Experience Council
The Email Experience Council (eec) http://www.emailexperience.org, the Direct Marketing Association's vertical working group that is focused on the email marketing industry, is a global professional organization striving to enhance the image of email marketing and communications, while celebrating and advocating its importance in business, and its ROI value. The eec is committed to regularly conducting a broad series of email initiatives for a variety of organizations that highlight the positive impact and importance of email as a marketing tool, communications vehicle, and branding device. Additionally, eec members are setting the standards for email through Member Roundtables. The eec members are representatives of other trade organizations, agencies, advertisers, technology partners, clients, and companies focused on the potential of email marketing via mobile and other digital devices.
WOMMA - Word of Mouth Marketing Association
WOMMA, http://www.womma.org, is the leading trade association in the marketing and advertising industries that focuses on word of mouth, consumer-generated and social media platforms including marketing techniques such as buzz, viral, community, and influencer marketing, as well as brand blogging. The organization is committed to developing and maintaining appropriate ethical standards for marketers, identifying meaningful measurement standards and defining "best practices" for the industry.
Founded in 2004, WOMMA has approximately 300 member companies. They include marketers and brands that use word-of-mouth marketing to reinforce their core customers and to reach out to new consumers, agencies that deliver word-of-mouth services and technologies, researchers that track the word-of-mouth experience and offline and online practitioners.
About Marketo
Marketo is the revenue cycle management company, revolutionizing how marketing and sales teams of all sizes work — and work together — to accelerate predictable revenue. Marketo's solutions are both powerful and easy to use, providing explosive revenue growth throughout the revenue cycle from the earliest stages of demand generation and lead management to deal close and continued customer loyalty.
Marketo Lead Management helps marketers acquire, nurture and qualify more high quality sales leads with less effort; Marketo Sales Insight helps sales understand, prioritize and interact with the hottest leads and opportunities to close business faster; and Marketo Revenue Cycle Analytics enables marketers to measure, optimize, and forecast the revenue cycle. Marketo won the 2010 CODiE award for 'Best Marketing Solution' and was voted 'Best Marketing Automation Application' and 'Best Mass Emails Solution' by Salesforce customers on the Force.com AppExchange. As of April 2010, more than 500 enterprise and mid-market clients in 14 countries have selected Marketo.
# # #