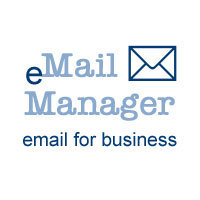 As an online retailer, customer satisfaction is a high priority for Luzern
Hobe Sound, Florida (PRWEB) May 20, 2008
IFModules eMail Manager (http://www.ifmodules.com), a client-based email management tool, improves team productivity and saves time with key efficiency features such as category assignments, easy rules set-up and quick reporting. LuzernTech.com talks about why they selected eMail Manager as their primary solution to manage email for their online retail store for refurbished consumer electronics. To view the full case study, an online video demo and to get a free trial of eMail Manager, visit http://www.ifmodules.com.
As a part of eMail Manager's ongoing study of customer experiences, IFModules talked with LuzernTech.com about how eMail Manager helped their business. "As an online retailer, customer satisfaction is a high priority for Luzern," said CTO Pat Sherlock. "We required an email service that could integrate into our business easily without causing disruption to the excellent level of service we provide to customers. eMail Manager has helped to improve our internal team productivity metrics by saving time and enabling efficiency, which results in fast and accurate customer responses."
"What really stands out with eMail Manager is how you can access information very quickly, view the inbox and see what emails are unread, open, pending or priority. Then, by using the eMail Manager category feature, we can group the different queries into topics such as 'order status query', this feature also allows us to send out multiple standardized responses at the same time, thus reducing outstanding query volumes."
eMail Manager is in the final stages of beta testing for Version 4.0, the much anticipated update for the web-based email management software. New features will include an HTML editor, multiple signatures, an updated look, bulk delete of attachments, increased application speed, improved help section, support for OpenID logins and more.
About LuzernTech
LuzernTech.com (http://www.LuzernTech.com) is a leading online retailer of new and refurbished consumer electronics selling into all major markets in Europe. Headquartered in Dublin, Ireland, our eSales activities are supported by state-of-the-art facilities in Ireland, UK, Germany, Spain and France. The company processes and resells thousands of consumer electronic products per month, and has forged contracts and partnerships with leading manufacturers that have recognized Luzern's impressive skills in targeting online consumer demand.
About IFModules
IFModules email management solutions provides businesses with web-based email response management and email marketing and list management software (Campaign Manager). IFModules is a division of iguanafarmGroup, a full service web technology group offering custom and off-the-shelf development, design and email business solutions for online and traditional media initiatives. An Email Management Blog published by IFModules is available at emailmanagement.blogspot.com.
###