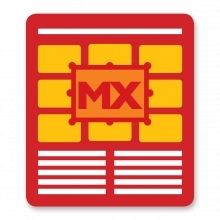 "If you want to understand the language your customers' servers understand, then you need a ListMarketer Domain Groups Report."
Salt Lake City, UT (PRWEB) April 15, 2010
ListMarketer Software's newest product, Domain Groups Report, gives email marketers a competitive advantage when conducting email marketing campaigns. The release comes on the heals of the launch of ListMarketer's new ecommerce store.
The Domain Groups Report is a unique service that provides Domain Groups for over 1.5 million domains, covering over 830,000 email exchange servers, or MX servers. The list is segmented by domain group, giving the most up-to-date and complete listing of all domains serviced by a given Domain Group's MX servers. This provides the user with the information they need to accurately segment their lists and apply the proper ISP policies to the domains to which they market.
Combined with their email marketing software, ListMarketer's Domain Group Reports empowers their clients to better manage risk, protect reputation and increase profits.
"Because every ISP has their own set of email policies, best practices, and error definitions, not every mail server speaks the same language," explains Oscar Munoz, Operations Manager for ListMarketer Software. "If you want to understand the language your customers' servers understand, then you need a ListMarketer Domain Groups Report."
ListMarketer continues to expand its offerings and improve its software with this announcement and others, such as the SmartSender™ email marketing software engine released last month which features ListMarketer's intelligent adaptive deliverability technology.
For more information on the new Domain Group Report and other ListMarketer products and services go to http://www.listmarketer.com
Press contact:
Annelise
541-488-5600
# # #