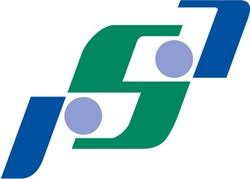 As an MX Logic partner, we provide clients with additional options to protect the integrity of vital business communications
Houston, TX (PRWEB) January 20, 2009
RSA Corp, a Houston-based business technology services and IT staffing firm, expanded its managed IT support and remote monitoring services to include email protection, message continuity and email archiving services from MX Logic, a leading provider of email and Web security services. Clients can now take advantage of email protection against spam, viruses and fraud, as well as disaster recovery and message archiving.
"As an MX Logic partner, we provide clients with additional options to protect the integrity of vital business communications," said Larry Kaufman, vice president of services at RSA Corp. "Managed IT services lower technology costs associated with Web and email security management and offer greater protection than security software or hardware appliances."
ENCOMPASS managed IT support services from RSA Corp provide businesses with remote monitoring of desktops and servers, access to an on-call IT help desk and regular onsite support. RSA Corp now offers MX Logic® Email Defense, Disaster Recovery, Message Archiving and Web Defense services as part of its ENCOMPASS offering.
Key features of MX Logic services include:
•MX Logic® Email Defense - Protects businesses from spam, viruses and worms, email attacks and fraud.
•MX Logic® Disaster Recovery - Protects against message loss during scheduled or unscheduled network outages.
•MX Logic® Message Archiving - Provides email message storage and retrieval through a Web-based administrative console.
•MX Logic® Web Defense - Protects network from Web threats such as spyware, viruses and phishing attacks and offers control over Internet usage.
"We're excited to be working with such a leading firm like RSA Corp," said Michael Brownsberger, director at MX Logic. "RSA Corp's expertise combined with MX Logic's industry-leading managed security solutions provides tremendous value to customers, both in terms of better, more reliable protection and lower overall costs."
About RSA Corp:
Founded in 1980 as Robert Shields & Associates, RSA Corp is a Houston-based business technology services firm that solves business problems and helps companies grow through technology. RSA Corp offers enterprise resource planning (ERP) consulting and systems integration, business technology consulting services and full-service IT support. As a strategic partner, RSA examines each client's business vision and then innovates technology solutions to support that vision.
RSA Corp also provides IT staffing services, specializing in technology leadership positions, software engineers and PeopleSoft, Oracle, JD Edwards, Java and .NET consultants. RSA connects with highly skilled candidates from across the globe and offers contract staffing, contract-to-hire, direct hire and payroll services. For three years, RSA has been recognized by the Houston Business Journal and FastTech 50 as one of Houston's fastest-growing technology companies. In 2007, RSA was acknowledged by Inc. magazine as one of the 5,000 fastest-growing U.S. companies. For more information, visit http://www.RSACorp.com.
About MX Logic:
MX Logic is a leading provider of managed email and Web security services that deliver enterprise-grade performance without enterprise-level complexity and cost. Our easy-to-use, award-winning services reduce risk and liability, lower overall IT costs, and increase productivity. MX Logic services are available through our industry-leading partner network. For more information, visit http://www.mxlogic.com.
###