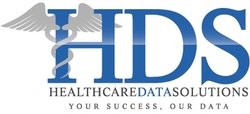 Healthcare eMarketing: Maximizing Sales Revenue
Foothill Ranch, CA (Vocus) May 21, 2010
Healthcare Data Solutions (HDS) in partnership with eWay|Direct will be presenting the webinar "Healthcare eMarketing: Maximizing Sales Revenue"
With email quickly becoming a crucial component of any healthcare marketing company's portfolio, it is more important today than ever to correctly acquire, engage and socialize with online customers.
This webinar will present knowledge of the essential internet tools and techniques used by serious eMarketers to maximize revenue using the eChannel:

ACQUIRE: powerfully build your pipeline and add new prospects through viral eMarketing techniques and online acquisition strategies
ENGAGE & INTERACT: go beyond simple "blast emailing"… generate more revenue per customer through targeted messaging, sophisticated email campaign cascades, and website remarketing tools
SOCIALIZE: Use social networks or "online branded communities" to build your business and provide your current customers with the tools to become your best salespeople
Registration for the event is free.
Scheduled Date & Time:
May 27th, 2010
2:00-2:45 PM EST
Speakers:
Benjamin McCabe - Director of Marketing at Healthcare Data Solutions
Peter Malamas - Interactive Partnerships Manager at eWay|Direct
About Healthcare Data Solutions
HealthcareDataSolutions.com is an original source data compilation company focused on building and distributing Physician, Pharmacy, Dentist, Nurse and Hospital databases. HDS provides healthcare data, data processing, web services and new customer acquisition programs for leading healthcare marketing firms. With over 2 million healthcare provider profiles and 1 million healthcare provider emails, HDS is the fastest growing provider of sales and marketing Healthcare Data today. For more information, visit HealthcareDataSolutions.com.
About eWay|Direct
eWayDirect, Inc., is an integrated emarketing company offeringDirect|Connect 4.0, a single integrated platform that combines world-class email marketing, website reengagement, viral marketing, social networks, and desktop delivery in an integrated strategy, connecting email with social communities and social media with search marketing and direct mail capabilities. Learn more about eWayDirect at http://www.ewaydirect.com or call 203-254-0404 to schedule a demo today!
###