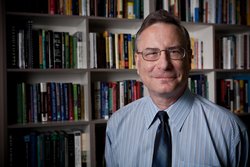 "You can compare any two sets of numbers and/or text. For example, compare trial balances from different periods; payroll data from different months; two versions of budgets, or even two different contact lists."
Plano, TX (PRWEB) September 20, 2010
The creator of DataRECONCILER™, the world's first online application for data reconciliation, now offers two versions of this powerful software.
Created by EMA Softech, an innovative investment industry research and financial software company, DataRECONCILER PRO is a powerful online hosted application offered as an annual subscription service for users who frequently need to compare and quickly reconcile any two large sets of data. This software-as-a-service (SaaS) application supports uploading of data in Microsoft Excel™ (.xls) and Comma Separated Value (.csv) file formats -- common export formats for most databases and accounting systems.
DataRECONCILER LITE is now being offered as a free unlimited use subscription for users who only have an occasional need for the application. New users will have free access to DataRECONCILER PRO for seven days. During the trial period, a user will have will have full access to DataRECONCILER PRO and all of its functionality, including unlimited reconciliations and 100 MB of data storage for the initial seven days.
After the trial period, the account will revert back to the DataRECONCILER LITE version -- a free subscription with all the functionality of the DataRECONCILER PRO version but only allows for two reconciliations per month and provides no online data storage. If the user subscribes to DataRECONCILER PRO before the trial period expires, their uploaded data and comparison configurations will be saved for their future use.
DataRECONCILER benefits accountants, auditors, financial professionals, IT staff, marketing or sales staff, statisticians, purchasing staff, or anyone who needs to compare multiple sources of data or versions of similar data to identify differences between them, according to Charles Gabriel, CEO of EMA Softech.
"You can use DataRECONCILER for practically any kind of reconciliation," Gabriel said. "You can compare any two sets of numbers and/or text. For example, compare trial balances from different periods; payroll data from different months; two versions of budget files for their differences, or even two different contact lists."
DataRECONCILER users can, for example:

Reconcile external records to internal records, such as bank statements to cash book transactions, or determine which checks and deposits are still outstanding;
Reconcile two accounts that represent same information, such as inter-company accounts or branch office control accounts;
Merge data from an older system to a newer system and identify duplicates;
Compare data between two different systems, such as a CRM and an order entry system, or Microsoft Outlook™ and Lotus Notes;™
Compare an earlier set of accounting data to a newer set of data, like closing balances to opening balances;
Compare vendor shipping records to internal receiving logs;
Identify and flag large variations in the market value of individual stocks or mutual funds in a portfolio, and
Compare sales pipeline data from different periods for lost sales reporting.
As a "cloud computing" software application, both versions of DataRECONCILER require no downloads or installation of software to a subscriber's computer. The system implements updates and upgrades automatically, and a subscriber always has access to the latest version of the application at no additional effort or cost. A subscriber can securely access and use the application from anyplace that has Internet access -- office, home, or on the road -- via their computer's web browser.
DataRECONCILER guarantees complete confidentiality and security of user data. Subscriber data uploads and downloads utilize 128 bit encryption (the same as online credit card purchases), and a secure SAS70 environment hosts the application.
For subscribers who do not want to store data remotely, the system deletes all uploaded source data files and comparison summary reports once the user exits the application. Subscribers can, however, save and maintain the comparison parameters (reconciliation matching rules) of each comparison on the DataRECONCILER website for future use and the summary reports on their PC or local storage.
For subscribers who want to save time and avoid uploading previously used data in future comparisons, DataRECONCILER PRO offers data storage options. These nominal cost options enable a subscriber to save uploaded data files—in addition to comparison parameters—on the host server. EMA Softech ensures the privacy and security of all uploaded, downloaded and stored data.
Subscription prices for DataRECONCILER PRO are based on the amount of online storage for data retention and the number of years of service a subscriber chooses. For more information on EMA Softech and DataRECONCILER, visit http://www.EMAsoftech.com.
About EMA Softech
EMA Softech is a wealth-management, investment industry research, consulting, and software firm located in Plano, Texas. It has been assisting wealth management and institutional investment advisers since 1987. The company provides financial economic and capital markets research utilizing returns-based style analysis (risk profiling and attribution) and asset allocation software solutions to Registered Investment Advisory (RIA) firms, Plan Sponsors, fiduciaries, large financial institutions and trust departments of banks. EMA Softech also provides a suite of online software-as-a-service (SaaS) solutions and custom software programming services for the financial services industry. For more information, visit http://www.EMAsoftech.com.
###