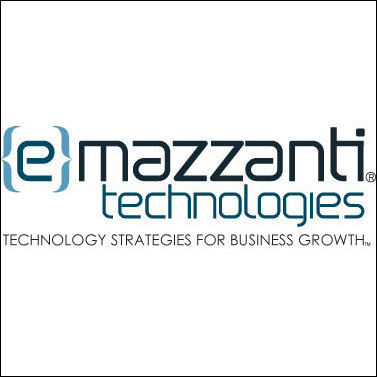 but eMazzanti knows how to put those skills to work for a smooth and painless implementation.
Hoboken, NJ (PRWEB) November 6, 2006
Companies must grow revenue, increase productivity, or cut costs in order to survive, but they need access to capital to invest in their growth. This week, eMazzanti Technologies introduced its new financing arm, eMazzanti Capital, to provide a variety of finance options with its clients' business goals in mind. Business today is tough enough with a multitude of issues that occupy the time of management. As a part of eMazzanti Technologies, eMazzanti Capital furthers the commitment to be the customers' single source for technology strategy execution.
Businesses need to use improvements in technology to gain competitive advantages in their industries, but often, growing businesses fall victim to the large upfront costs associated with technology investments. Cash flow demands that the small firms invest in only one area of their business at a time just to stay afloat. Financing is usually accomplished through a third-party lender, who has no involvement in the "solution" end of the project. Furthermore, in most instances, these finance companies only address the purchase of equipment while the financial burden of the project's implementation is left to the client. Often the implementation costs go beyond that of the materials. Few financing partners can craft a technology strategy, assist with the acquisition of the tools, construct the infrastructure and then fund the entire endeavor.
"Today's organizations need to make the most of their resources and obtain the appropriate tools to be in a position to take advantage of opportunities when presented," said Carl Mazzanti President of eMazzanti Technologies. Not only does eMazzanti Capital offer traditional lease-purchases, they also craft creative financing solutions to compliment eMazzanti's technology strategies on a project-wide scale that can include capital for design & implementation services as well.
"The experience of working with eMazzanti leads me to choose them above all others time and time again," said Jason Wulf, Director of Technology at Jarmel Kizel Architects and Engineers. "eMazzanti helped our firm define a strategy, obtain the equipment and funding, implement the system, and support us through each of the phases. We chose emazzanti over three other very successful firms because of eMazzanti's extensive technical skills and strengths. Many other firms know how to "talk the talk" but eMazzanti knows how to put those skills to work for a smooth and painless implementation."
eMazzanti Capital is born from a passion for innovation and a mind for business. Built upon the eMazzanti Technologies' brand, a strong history of innovation, an expertise for selection of projects that produce business results, an obsession for customer service and the fortitude to see the project to fruition, customers who choose eMazzanti Capital not only receive the results they desire but also experience an that is seamless.
About eMazzanti Technologies
eMazzanti Technologies works with businesses to provide strategies for growth through the use of intelligent technology tools. From business process analysis to network design, security planning to preventative maintenance, the firm's services all aim to reduce costs, mitigate risk and drive revenue for our clients. eMazzanti also offers an extensive portfolio of network products from the leading technology manufacturers. The best advocates for eMazzanti Technologies are our clients. The firm services businesses throughout the New York Metropolitan area and in 3 countries worldwide ranging from home office environments to multinational corporations with mission-critical needs. These organizations rely on eMazzanti as their technology management partner. As our clients grow and their needs change, our flexible, scalable model adapts to meet the aspirations of their businesses. We form long-term relationships with clients that value stability and reliability in their IT partners. An innovative and comprehensive approach to technology services has earned eMazzanti the trust of a rapidly growing client base and recognition by many of the industry's foremost publications.
For more information, press only:
Jennifer Shine, eMazzanti Technologies, (201) 360-4446
# # #