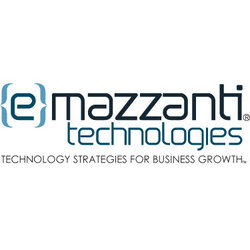 Windows 7 + You = Success | What's Your Story?
Hoboken, NJ (PRWEB) July 11, 2009
Today, eMazzanti Technologies, a leader in computer networking technology, announces its selection by Microsoft as a grand prize winner in the "Windows 7 + You = Success | What's Your Story?" partner video contest. The contest called on Microsoft partners from around the world to submit their story on how and why Windows 7 is poised to revolutionize today's technology market. eMazzanti Technologies has consistently shown its ability to implement cutting edge technologies in production environments, with Windows 7 as a prime example.
This is the second Microsoft contest in recent weeks in which eMazzanti Technologies has claimed the grand prize. The previous contest, "Driving Small Business Success", awarded eMazzanti with a 2009 Mercedes Benz Smart FourTwo Car. For this partner video contest, eMazzanti's grand prize is a set of Lenovo IdeaPads. eMazzanti's track record as the leader in the field of computer networking is evident from Microsoft's continued recognition. eMazzanti's contest winning submission further details what the firm believes is the next big thing for its client base.
The video shows Marcus Daniels, a network engineer at eMazzanti Technologies, describing why Windows 7 is such an exciting new product and what that means to IT professionals from a support and end user perspective. Features such as Aero Peek, Aero Snap, and multi-touch support show Microsoft's focus on making Windows 7 a product that can drive productivity and functionality. Aero Snap makes navigating through multiple windows a breeze; effectively, this means more productivity for the end user. Aero Snap allows windows to be split side-by-side, allowing for an ease in comparing windows. Multi-touch support allows natural presses, strokes, and even pen input for laptop computers - this means that even on the go, legal documents can be signed, windows can be resized and zoomed in with finger gestures. Microsoft has recognized customer needs and molded Windows 7 with this in mind.
A fun and functional experience is a major goal of eMazzanti, and Microsoft echoes that ideology with these features. For the end-user the PC will be enjoyable, productive, and intuitive. With Windows 7, eMazzanti Technologies will continue to create this experience, as it has in the past with other new technologies. Windows 7 is just a new avenue to help eMazzanti accomplish its mission: driving value and fostering growth.
eMazzanti is passionate in what is possible for its clients. The grand prize winner in the "Windows 7 + You = Success | What's Your Story?" partner video contest, Microsoft's continued recognition, and Windows 7 alignment to eMazzanti's goals are prime examples of how eMazzanti excels in its field. See the contest winning submission or other videos at eMazzanti Technologies' website.
About eMazzanti Technologies
eMazzanti Technologies works with businesses to provide strategies for growth through the use of intelligent technology tools. From business process analysis to network design, security planning to preventative maintenance, the firm's services all aim to reduce costs, mitigate risk and drive revenue for our clients. eMazzanti also offers an extensive portfolio of network products from the leading technology manufacturers. The best advocates for eMazzanti Technologies are our clients. The firm services businesses throughout the New York Metropolitan area and in 3 countries worldwide ranging from home office environments to multinational corporations with mission-critical needs. These organizations rely on eMazzanti as their technology management partner. As our clients grow and their needs change, our flexible, scalable model adapts to meet the aspirations of their businesses. We form long-term relationships with clients that value stability and reliability in their IT partners. An innovative and comprehensive approach to technology services has earned eMazzanti the trust of a rapidly growing client base and recognition by many of the industry's foremost publications. For more information, please visit http://www.emazzanti.net. All product and company names herein may be trademarks of their respective owners.
For more information: Jennifer, eMazzanti Technologies, 201.360.4445
###