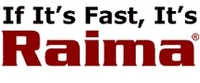 Seattle, WA (PRWEB) September 8, 2010
Raima Inc., which offers state-of-the-art embedded database and dataflow technologies, today announced that that they will be exhibiting at this year's ESC Boston 2010. Demo's at this year's show will be based on the recently released version of RDM Embedded 10 and will illustrate high-availability, distributed databases, dataflow, and incredible speed and performance of the embedded database engine. The event held in the Hynes Convention Center, in Boston runs from September 20th through September 23rd Raima can be found in booth number 312.
About The Raima Database Manager Family
Raima released the first version of the Raima embedded database in 1984. Since then the family has grown into two successful embedded database products. RDM Embedded pioneered the embedded market space under the name dbVista. Building on the success of RDM Embedded, Raima released the product in a client/server configuration under the name Velocis, now called RDM Server. Free download packages of the Raima embedded database SDKs are available at http://www.raima.com/downloads/
About Raima Inc.
Raima Inc. is a premier provider of high-performance embedded database and dataflow solutions known as the Raima Database Manager (RDM) product-line. Since 1984, the company has been focused on solving data management problems in a wide variety of embedded systems markets like Aerospace & Defense, Telecom, Financial, Consumer Electronics, Medical, Industrial Automation, and Business Automation. It is estimated that over time RDM products have been utilized by over 20,000 application developers resulting in over 20,000,000 runtime deployments. Raima continues to lead the way in innovation meeting the ever changing requirements of embedded systems worldwide.
Raima, RDM, RDM Embedded, RDM Server, and dataFlow are trademarks, registered trademarks or service marks of Raima, Inc. "®" indicates registration in the United States of America. All other company and product names mentioned may be trademarks of the respective companies with which they are associated.
###