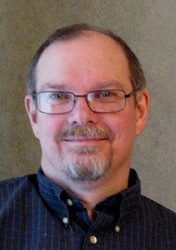 Seattle, WA (PRWEB) February 18, 2011
Raima Inc., which offers state-of-the-art embedded database and dataflow technologies, today announced CTO Randy Merilatt will be presenting his "Is Using SQL in an Embedded Computer Application Like Trying to Squeeze an Elephant Into a Mini?" paper at this years Embedded World 2011. The paper explains that whether you like it or not SQL is pervasive in the development community. The paper goes on to explain how embedded system developers can utilize SQL in their embedded applications.
Raima will also be exhibiting at the event in booth 11-408. This year Raima will be previewing a new release of RDM Embedded which will increase interoperability through SQL and C++ API. In this release we have focused on the "ease of use experience" to be improved on our host platforms. The release is set to for early next quarter (Q2 - 2011).
About The Raima Database Manager Family Raima released the first version of the Raima embedded database in 1984. Since then the family has grown into two successful embedded database products RDM Embedded and RDM Server. Free download packages of the Raima embedded database SDKs are available at http://www.raima.com/downloads/
About Raima Inc. Raima Inc. is a premier provider of high-performance embedded database and dataflow solutions known as the Raima Database Manager (RDM) product-line. Since 1984, the company has been focused on solving data management problems in a wide variety of embedded systems markets like Aerospace & Defense, Telecom, Financial, Consumer Electronics, Medical, Industrial Automation, and Business Automation. It is estimated that over time RDM products have been utilized by over 20,000 application developers resulting in over 20,000,000 runtime deployments. Raima continues to lead the way in innovation meeting the ever changing requirements embedded system worldwide.
###