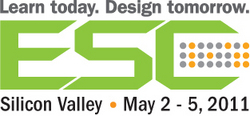 Seattle, WA (PRWEB) April 19, 2011
Raima Inc., which offers state-of-the-art embedded database and dataflow technologies, today announced that they will be exhibiting at this year's Embedded Systems Conference Silicon Valley.
Raima will be previewing a new release of RDM Embedded which will increase interoperability through SQL and C++ API. This release has focused on the ease of use experience to be improved on our host platforms. The demo will illustrate high-availability, distributed databases, dataflow, and the incredible speed and performance of the embedded database engine. Scheduled for later this year, the new release will support embedded system developers who utilize SQL in their embedded applications.
The conference is held in the McEnery Convention Center in San Jose, California and runs from May 2nd through May 5th. Raima can be found in booth number 2314. If you would like to schedule a one-on-one meeting with us while we are at the show please contact Scott Meder at scott(dot)meder(at)raima(dot)com.
About The Raima Database Manager Family
Raima released the first version of the Raima embedded database in 1984. Since then the family has grown into two successful embedded database products. RDM Embedded pioneered the embedded market space under the name dbVista. Building on the success of RDM Embedded, Raima released the product in a client/server configuration under the name Velocis, now called RDM Server. Free download packages of the Raima embedded database SDKs are available at http://www.raima.com, click on Downloads.
About Raima Inc.
Raima Inc. is a leading provider of high-performance, real-time, always on, embedded databases for both in-memory database usage and persistent storage devices. Raima Database Managers are found in everything from low cost real-time applications to high performance, high-availability application. With over 20 000 developers enjoying the flexibility of these COTS databases, the products are currently successfully deployed in over 25 million systems.
# # #