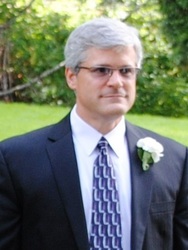 Seattle, WA (PRWEB) October 16, 2010
Raima Inc., which offers state-of-the-art embedded database and dataflow technologies, today announced that Wayne Dalgardno has joined Raima Inc. as their Chief Operating Officer. He will be working closely with Raima CEO Steinar Sande.
"I am extremely excited to have Wayne join Raima's executive leadership team, where we will benefit immensely from his experience, proven track record of success and his passion for the Raima team and technology, commented Steinar Sande, Raima CEO. Wayne is an invaluable addition to our senior leadership team and will support our continued growth through his passion for positive customer satisfaction. I am confident that Wayne will continue to drive excellence at Raima."
Mr. Dalgardno stated, "Prior to joining Raima earlier this year I did my due diligence on the company and was truly impressed with Raima's leadership, its technology, its development roadmap and the significant improvement, especially over the past few years, in product performance, capabilities, reliability and support. After just three months on the job now, I am convinced that my original assessment was correct. Moving forward as we focus on our core verticals and provide leadership with respect to specific, proven, and delivered customer oriented solutions, Raima will become an even more respected partner to our customers, which is what we really are all about."
Mr. Dalgardno has over 25 years of management experience within the software industry from industry leading companies including Boeing, Adobe, and Microsoft. In the early 1990s Wayne began his career at the Boeing Company as an analyst on the AWACs project. Wayne is a Raima alumnus who originally joined Raima in 1994 as the company's CFO. In this position he was able to successfully partner with the management team at the time to increase profitability, expand worldwide operations, and position and execute on the company's ambitious growth plans that in 1999 resulted in the merger of Raima with Centura Software. Wayne left Centura Software in 2000 to lead Adobe Systems the World Wide compliance team. Over a four year period he was able to increased Adobe's license team revenue by more than $25M and create Adobe's SAM (Software Asset Management) group. In 2005 he joined aQuantive as a Finance Director which was soon after acquired by Microsoft in a $6 billion transaction in 2006. While at aQuantive/Microsoft he successfully led a team of 40, consolidated operations, and managed over $500 million in revenue team operations. This July, Mr. Dalgardno returned to Raima as CFO and is now being promoted to COO with direct responsibilities for all administration, financial, legal, sales functions. Mr. Dalgardno is a licensed CPA and holds a BA in Finance and an MBA from Seattle Pacific University.
About Raima Inc.
Raima Inc. is a premier provider of high-performance embedded database and dataflow solutions known as the Raima Database Manager (RDM) product-line. These solutions are used in thousands of applications to efficiently collect, store, manage, and move information. Since 1984, the company has been focused on solving data management problems in a wide variety of embedded systems markets like Aerospace & Defense, Telecom, Financial, Consumer Electronics, Medical, Industrial Automation, and Business Automation. It is estimated that over time the RDM products have been utilized by over 20,000 application developers resulting in over 20,000,000 runtime deployments. Raima continues to lead the way in innovation meeting the ever changing requirements of embedded systems worldwide.
Raima, RDM, RDM Embedded, RDM Server, and dataFlow are trademarks, registered trademarks or service marks of Raima, Inc. "®" indicates registration in the United States of America. All other company and product names mentioned may be trademarks of the respective companies with which they are associated.
# # #