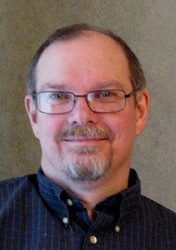 Seattle, WA (PRWEB) October 24, 2010
Raima Inc., which offers state-of-the-art embedded database and dataflow technologies, today announced that co-founder Randy Merilatt has been promoted to Chief Technology Officer and will be responsible for all future product direction.
"As one of the founders of Raima, Randy has played a key role in the product development of the RDM products and I am excited to have him as Raima's CTO", said Steinar Sande, Raima CEO. "Randy's technical expertise in the development of database software makes him one of the leading authorities on the subject. Additionally his in-depth knowledge and understanding of the requirements of our clients who are developing embedded systems applications will be invaluable for the future direction of the Raima products. In his role as CTO Randy is responsible for managing the overall product strategy, develop and communicate Raima's technical vision and lead all aspects of Raima's R&D initiatives. As a member of the senior management team Randy brings additional strengths which will help Raima expand our market leadership in the embedded database market and realize even greater product innovation to meet changing customer requirements".
Mr. Merilatt has over 35 years of experience in software development. He, along with fellow Raima co-founder, Wayne Warren, pioneered the embedded database market when they developed and introduced the first generation of the Raima database management product in 1984. Mr. Merilatt past contributions at Raima were focused around his primary role as Principal Systems Architect and included the direct responsibility for released technologies such as RDM Server's SQL component, hot online backup subsystem, multithreaded application link and dynamic DDL capabilities. A recent project to be released in the upcoming release of RDM Embedded is a brand new SQL component for use in real-time and embedded computing applications. Prior to the founding of Raima, Mr. Merilatt was a member of an R&D team at the Boeing Company where he served on a variety of projects relating to software engineering technology including serving as the Program Manager for a NASA project to develop an integrated software testing and verification system for the Space Shuttle's system software. He also held the position of programmer and database designer for a real-time, law-enforcement information system at the Colorado Bureau of Investigation. Mr. Merilatt received a Bachelor of Science in Applied Mathematics from the University of Colorado.
About The Raima Database Manager Family
Raima released the first version of the Raima embedded database in 1984. Since then the family has grown into two successful embedded database products. RDM Embedded pioneered the embedded market space under the name dbVista. Building on the success of RDM Embedded, Raima released the product in a client/server configuration under the name Velocis, now called RDM Server. Free download packages of the Raima embedded database SDKs are available at http://www.raima.com/downloads/.
About Raima Inc.
Raima Inc. is a premier provider of high-performance embedded database and dataflow solutions known as the Raima Database Manager (RDM) product-line. Since 1984, the company has been focused on solving data management problems in a wide variety of embedded systems markets like Aerospace & Defense, Telecom, Financial, Consumer Electronics, Medical, Industrial Automation, and Business Automation. It is estimated that over time RDM products have been utilized by over 20,000 application developers resulting in over 20,000,000 runtime deployments. Raima continues to lead the way in innovation meeting the ever changing requirements embedded system worldwide.
###