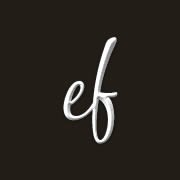 Leading UK Furniture Rental Companies!
London (PRWEB) November 04, 2013
The interior designers working for Emblem Furniture have recently been involved in the decoration and refurbishment of a number of super-prime properties in some of the most exclusive areas of London. Working in properties valued between £15-25 million, Emblem used only ornate and highly valuable furniture to adorn the palatial show-homes.
Only the finest of Emblem Furniture's show pieces were used in the designs, including the grand piano and traditional pool table, in order to complement the luxury appearance of the high-end homes.
The Emblem Furniture team are hopeful that their eye-catching designs will increase their clientele base, and they are optimistic about the potential of working on further luxury homes over the next few months. Local residents have also been invited to view the completed homes in the Emblem Furniture Gallery.
Emblem Furniture worked on the following properties, the designs of which can all be found on their website's gallery:

Knightsbridge Apartments – Widely regarded as one of the most prestigious properties in London.
Montrose Place – An elegant period home situated in central Belgravia.
Ennismore Gardens – A classic Kensington town house with a variety of period features.
A spokesperson for Emblem Furniture said - "We are justifiably proud of the work that we have done on these exquisite homes. We used the full range of skills at our disposal to enhance the appeal of these fine London properties.
"Following this work on properties valued upwards of £15million, we're now looking for brand new projects to work on. Any London home owners who are keen to realise the benefits of exceptional design should get in touch with us."
The Emblem Furniture team is comprised of a select number of design experts. Luxury property owners do have the option of purchasing or hiring classic pieces from their extensive range.
About Emblem Furniture
Emblem Furniture was one of the first companies to offer a full range of luxury property design and staging services to home owners in the London area. The company was formed in 1977 and is based in Chelsea – one of London's most prestigious areas.