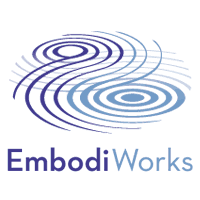 EmbodiWorks provides essential social support and connections for cancer patients and caregivers.
Boulder, Colorado (PRWEB) February 23, 2012
EmbodiWorks, a non-profit organization with an educational website, announces new essential social support resources for cancer patients and caregivers to improve quality of life. Dealing with cancer presents social challenges and opportunities. Important social cancer resources from EmbodiWorks helps cancer patients incorporate social support into integrative cancer care for the whole person.
Today nearly one in two American men and women are diagnosed with cancer in their lifetime. Almost every person in the United States has a family member or friend affected by some type of cancer. As a nation, cancer impacts the entire community and culture.
Whether the person is newly diagnosed, receiving cancer treatments or other forms of cancer care, recovering from therapies, dealing with a cancer recurrence, or even living cancer free with or without ongoing health issues related to cancer, the journey through the disease presents a range of challenges. People cannot go through cancer alone. Social support can include family members, friends, the professional community through work and services, as well as spirituality. EmbodiWorks provides resources for all of these vital areas.
EmbodiWorks' social support section lists and explains high quality psychosocial support programs available by phone and in person, wonderful online circles to organize and manage support teams for cancer patients, ways to connect with cancer survivors, specific information for young adult cancer survivors, sexuality issues when dealing with cancer, social disparities in cancer, and other topics.
Through the cancer journey, relationships ultimately become stronger or weaker. To reduce the sense of isolation and suffering in cancer patients, EmbodiWorks also explains some social dynamics encountered by cancer patients and caregivers and various forms of social support. Some articles include "Relationship and Social Tips for People with Cancer" and "Self-Care Tips for Caregivers" about what people can experience and ways to strengthen cancer patients and caregivers.
"Cancer patients and caregivers benefit from learning about social support and resources for assistance through the chapters of their cancer experience," says Jeannine Walston, co-founder and Executive Director of EmbodiWorks, and a fourteen-year cancer survivor. "A reality that many people do not understand or acknowledge is that cancer impacts the entire community. Fundamentally, we are all connected. But American culture is embedded with too much disconnect. Toward optimal health and healing, people with cancer need better connections and support. Cancer even offers gateways toward returning home connected with each other and ourselves. We need to learn more about moving through the journey embodied individually and united collectively."
Educational information in the social section and other areas of EmbodiWorks' site explain support through self-care and connections large and small while all significant. Like no other non-profit organization with body, mind, and spirit, including social and environmental health integrative cancer care information through an educational website, EmbodiWorks provides reliable evidence-based articles, resources, guidance, and support to cancer patients and caregivers.
About EmbodiWorks
EmbodiWorks is a non-profit organization focused on creating a better world through integrative cancer care education and advocacy to reduce cancer risk and improve cancer-related survival, quality of life, and whole person health care. For more information, please visit http://www.embodiworks.org/.
###