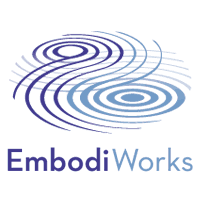 Newly diagnosed cancer patients need these fundamental and evidence-based information to feel better and live longer.
Boulder, Colorado (PRWEB) January 10, 2012
EmbodiWorks, a non-profit organization, announces five essential tips for newly diagnosed cancer patients on their reliable educational website. In the search to feel well and stay alive, five specific tips bring people with cancer toward their optimal health and healing. Newly diagnosed cancer patients benefit from these five tips about body, mind, spirit, social, and environmental health through EmbodiWorks.
1. Body—More than the cancer diagnosis, cancer patients need to learn that quality cancer care must tend to the entire physical body. Each person with cancer needs more than conventional cancer care. Instead their entire internal environment benefits from cancer care addressing their whole physical body. Health in core physical functions and throughout the whole body drives the optimal environment against cancer.
2. Mind— Newly diagnosed cancer patients deal with new levels of stress from the moment of their cancer diagnosis and through their cancer journey. That stress combined with mental and emotional challenges before the cancer diagnosis emphasize that people with cancer need mind-body skills into better wellness. Health mentally and emotionally also improves biological functioning through mind-body vitality.
3. Spirit—As they deal with uncertainty, people with cancer often ask new questions about life and death. In a deeper quest to understand their existence and non-existence, spirituality offers significant forms of support to cancer patients. Quality information, resources, and practices related to spirituality can help cancer patients. New spiritual connections often then strengthen wellness and wholeness.
4. Social— Cancer is a social issue and people with cancer experience social challenges and opportunities. Since cancer patients need support after their cancer diagnosis and through their journey, relationships become stronger or weaker. A cancer community can enhance quality of life when people with cancer also understand how to take care of themselves, ask for help, and use quality techniques and resources to find the best support.
5. Environmental— Cancer patients need to reduce exposures to environmental carcinogens. That involves using clean, green products in the home and anywhere else outside in the world of people with cancer.
With these five essential tips, newly diagnosed cancer patients will ultimately feel better and live longer against cancer. These topics are the key components of integrative cancer care that improves quality of life and even cancer-related survival.
"Integrative cancer care includes conventional treatments with whole person cancer care to address the body, mind, and spirit, as well as social and environmental health. Newly diagnosed cancer patients benefit from learning this information to feel well and even further extend their lives," explains Jeannine Walston, co-founder and Executive Director of EmbodiWorks, and a cancer survivor of a brain tumor since 1998.
Like no other non-profit organization with this information through an educational website, EmbodiWorks provides reliable evidence-based articles, resources, guidance, and support to both cancer patients and caregivers. More information about these five essential tips for newly diagnosed cancer patients is provided through the EmbodiWorks non-profit educational website.
About EmbodiWorks
EmbodiWorks is a non-profit organization focused on creating a better world through integrative cancer care education and advocacy to reduce cancer risk and improve cancer-related survival, quality of life, and whole person health care. For more information, please visit http://www.embodiworks.org/.
###