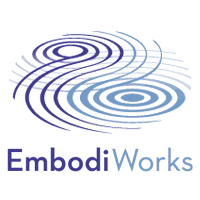 Cancer patients and caregivers benefit from spiritual cancer support. EmbodiWorks provides spiritual resources with empowering perspectives and strategies.
Boulder, CO (PRWEB) June 07, 2011
Spiritual cancer support improves quality of life for cancer patients and caregivers. Learning about spiritual challenges and strategies through integrative cancer information from EmbodiWorks new spirit section supports health and healing in people affected by cancer.
The diagnosis of cancer creates stress and overwhelm for both cancer patients and caregivers. The shocking experience of confronting a serious illness raises questions about life, death, and beliefs. Cancer patients and caregivers benefit from spiritual support to help with their cancer experience and wellness. EmbodiWorks provides educational cancer support about spirituality.
Some benefits of spiritual cancer support include reduced stress, better ways to cope, new sense of meaning, a stronger will to live, and insights about life and death. Studies indicate that spiritual cancer support enhances quality of life in people affected by the disease and their cancer experience.
The intensity of the diagnosis of cancer often includes an exacerbation of thoughts about existence and potential for nonexistence. An existential crisis challenges beliefs about life, death, purpose, mastery in the world, and foundational constructs in their lives. Both psychological and spiritual, the existential crisis of cancer is psychospiritual. The existential crisis of cancer with the search for meaning becomes a transformational opportunity.
"The powerful trauma of cancer can open people to really profound spiritual issues. Cancer creates the necessity that we confront our lack of security and certainty in the world. Suddenly needing to look at life from a much broader and wider perspective, the existential crisis is a turning point," says Lora Matz, MS, LICSW with expertise in supporting people affected by cancer and educating health providers.
The existential crisis through cancer is navigated by cancer patients and caregivers by exploring and understanding related thoughts and feelings. People affected by cancer also benefit from inquiring into their beliefs about life and death. This profound process offers new insights psychologically and spiritually.
EmbodiWorks integrative cancer care spirit section provides valuable, insightful, and profound cancer information about spirituality. Topics include existential crisis and cancer, spirituality assessments, cancer and the soul, living, dying and cancer, prayer, ritual, and other spiritual holistic health information.
Moving through the existential crisis, cancer patients and caregivers benefit from using coping strategies with forms of self-care. Specific spiritual cancer support varies for each person based on who they are, their circumstances, and needs. Spiritual cancer strategies and self-care involve belief work, spirituality assessments, breathing techniques, meditation, movement, art, storytelling, additional mind-body modalities, and other mind-body-spirit holistic health approaches. Integrative cancer care resources through EmbodiWorks cover all of these topics and others.
"The cancer experience moves each individual's attention in new directions with spiritual questions and connections. Personal transformations with healing occur through this journey. As a 13-year brain tumor survivor, I am keenly aware of this process," explains Jeannine Walston, co-founder and Executive Director of EmbodiWorks. "As cancer patients and also caregivers develop stronger spiritual support, their body, mind, and spirit vitality increases."
Spiritual embodiment helps people connect more fully with their deeper self, clarity, and inner peace. While all cancer patients cannot be cured, healing is possible. A connection with spirit aids healing into wholeness.
About EmbodiWorks
EmbodiWorks is a non-profit organization focused on creating a better world by providing integrative cancer care education and advocacy to reduce cancer risk and improve cancer-related survival, quality of life, and whole person health care.
Integrative cancer care for the whole person addresses body, mind, and spirit, including social and environmental health. Too often, cancer treatments only focus on the cancer diagnosis. But, optimal health and healing requires attention to and interventions for the diagnosis of cancer, entire physical body, and the whole person.
EmbodiWorks provides cancer information with integrative cancer care whole person resources. To learn more, visit http://www.embodiworks.org.
# # #