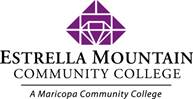 Avondale, Arizona (PRWEB) May 18, 2012
"Bundling" products these days seems to be a popular way for consumers to get "package deals" for products and services, and now it might be a smart solution for those looking to complete their high school education and enter a good career field.
The Southwest Skill Center (SWSC) at Estrella Mountain Community College (EMCC) is partnering with Arizona Call-A-Teen Youth Resources (ACYR) to offer an education-to-career package that includes a General Education Degree (GED) leading into a job training program for a Pharmacy Technician. The program starts June 5, 2012.
This cohort program can be completed in less than nine months, with classes held at the SouthWest Skill Center on the campus of EMCC located at Dysart and Thomas roads in Avondale.
Students who successfully complete the four-month GED classes will be eligible to enter the Pharm-Tech program for an additional 12 weeks, followed by a five-week Job Training Externship that places them in a real pharmacy work environment where they can apply their skills and knowledge. ACYR Support Services will then assist graduates with job search and placement.
ACYR is able to provide this program through the Integrated Basic Education Skills Training (IBEST) grant, funded by the Arizona Department of Education Adult Basic Education division. It is intended for young adults between the ages of 18-21 that want their GED and have an interest in healthcare careers. The goal of the program is to lead these young adults into a high demand field of employment through attainment of a professional certification in healthcare.
There are some requirements for students entering this dual program, including being 18-21 years of age, no felony or drug related charges, and they must need a GED, and a desire and interest in the fields of healthcare.
Participants will be asked to pass a background check and drug screening, as well as be fingerprinted, but these are often common and expected prerequisites for many jobs in the medical industry.
Interested, potential students are invited to attend an Information Session on Tuesday, May 22 at 11:00 a.m. or Thursday, May 24 at 2:00 p.m., in Room 134 of the Southwest Skill Center. Attendees are encouraged to call and reserve a time to attend.
For more information, contact Susan Wurth at (602) 252-6721, extension 282, or Andrea Ready at (602) 721-7608.
Estrella Mountain Community College is one of the 10 regionally accredited Maricopa Community Colleges, offering transfer-ready academic courses and job-specific occupational training to approximately 15,000 students annually. The flagship campus is located on Thomas and Dysart Roads in Avondale and is home to the Southwest Skill Center. The satellite campus, EMCC's Buckeye Educational Center, is located in downtown Buckeye. Estrella Mountain is part of the Maricopa County Community College District, one of the largest community college districts in the nation.