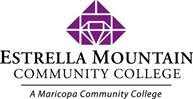 This is great news for Estrella Mountain, the county, our college and industry partners, and the state of Arizona. --Dr. Clay Goodman, EMCC Vice President of Occupational Education and Consortium Director
Avondale, AZ (PRWEB) September 26, 2012
A consortium led by Estrella Mountain Community College (EMCC) – one of the ten Maricopa Community Colleges – has received a $13.5 million grant from the U.S. Department of Labor to bolster Arizona's energy workforce needs.
The group, entitled the Arizona Sun Corridor Get Into Energy Consortium (ASC-GIEC), is being led by EMCC in collaboration with Chandler-Gilbert Community College, Northland Pioneer College with several campuses in northeast Arizona, Pima Community College in Tucson, and Yavapai Community College in Prescott.
The Consortium will train trade-impacted workers and other adults for high-skill, high-wage employment, and advancement in energy and mining industries.
The initiative advances sustainable solutions to meet critical industry demands while improving the content and delivery of Sun Corridor education and training programs. The initiative will also propel current and future employees to move into an energy job or other occupation requiring similar skill sets, such as technicians, line workers, plant operators, skilled craftsmen, and engineers.
"This is great news for Estrella Mountain, the county, our college and industry partners, and the state of Arizona," said Dr. Clay Goodman, EMCC vice president of Occupational Education and Consortium Director. "We received a tremendous amount of support from our industry partners at Arizona Public Service, APS-Palo Verde Nuclear Generating Station and Salt River Project. Other utility partners include Tucson Electric Power, Arizona Rural Cooperative Electric Companies, ASARCO, Freeport McMoRan Copper and Gold, as well as some of the smaller copper mining operations."
This effort is part of the $500 million federal Trade Adjustment Assistance Community College and Career Training (TAACCCT) initiative to develop and expand innovative training programs at community colleges and universities nationwide. In total, nearly 300 schools will receive TAACCCT grants, including 27 awards to community college and university consortia totaling $359.2 million and 27 awards to individual institutions totaling $78.3 million.
In January 2012, EMCC launched an energy skills training program, inspired by the Get Into Energy Career Pathways (GIECP), originally funded by the Bill and Melinda Gates Foundation. Charter partners Arizona Public Service (APS), APS-Palo Verde Nuclear Generating Station, and Salt River Project (SRP) assisted with the recruitment efforts.
Upon, completion, successful students earn the National Career Readiness and Energy Industry Employability Skills certificates, along with the Energy Industry Fundamentals credential developed by the national Center for Energy Workforce Development (CEWD), part of the Edison Electric Institute.
"Palo Verde and APS have a long history of working with our local communities, businesses, utility partners and educational institutions such as Estrella Mountain to make Arizona a better place to live." said Randy Edington, executive vice president and chief nuclear officer, Palo Verde Nuclear Generating Station. "This federal grant is critical to the expansion of education and training programs, which will help develop the talent needed to meet statewide energy and industry needs in the Southwest. We are proud to be part of an effort that strengthens the state of Arizona's workforce development efforts."
Based on this successful model, Estrella Mountain was encouraged by the CEWD to apply for a TAACCCT grant and lead an Arizona consortium to further develop its Get Into Energy program for implementation statewide.
The ASC-GIEC represents a diverse and complementary set of Arizona schools, large and small, urban and rural. The group will develop a common curriculum, credit certificates and degrees to allow seamless transferability to accommodate the needs of students and industries participating in the Sun Corridor Get Into Energy programs.
With a common curriculum in place, the ASC-GIEC will develop a new articulated, credit-bearing transfer path from the five community colleges to Arizona State University (ASU) for program participants who want to pursue baccalaureate degrees in engineering or other energy-related degrees.
This, in part, will be accomplished by leveraging the experience and expertise of the Science Foundation of Arizona (SFAz) as a collaborative partner. The SFAz is chartered by the state with the responsibility to facilitate Science, Technology, Engineering and Mathematics (STEM) education opportunities across all public, private and nonprofit organizations, colleges and universities.
Educational institutions will use these funds to create affordable training programs that meet industry needs, invest in staff and educational resources, and provide access to free, digital learning materials. All education materials developed through the grants will be available for use by the public and other education providers through a Creative Commons license.
###
Estrella Mountain Community College offers transfer-ready academic courses and job-specific occupational training to approximately 15,000 students annually. The flagship campus is located on Thomas and Dysart Roads in Avondale and is home to the SouthWest Skill Center. The satellite campus, EMCC's Buckeye Educational Center, is located in downtown Buckeye. Estrella Mountain is one of ten colleges in the Maricopa County Community College District, one of the largest community college districts in the nation, and celebrating 50 years.
The Maricopa Community Colleges include 10 regionally accredited colleges – Chandler-Gilbert, Estrella Mountain, GateWay, Glendale, Mesa, Paradise Valley, Phoenix, Rio Salado, Scottsdale and South Mountain. It also includes the Maricopa Skill Center, Southwest Skill Center, and several satellite campuses and business/industry, technical and customized training institutes.