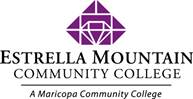 Avondale, AZ (PRWEB) May 31, 2012
Estrella Mountain Community College (EMCC) is launching a new program at the Southwest Skill Center this summer that will bring some "hard" skills to their current educational offerings, which have a long-standing reputation of excellence in their "softer" skilled areas of Allied Health, such as nursing.
The new Industrial Electronics Technology program has the same goals for providing a stellar training environment for students, as well as creating a solid partnership with the community industries that have the need for these certified, skilled workers.
The Industrial Electronics Technology program is a full-time, five-month program offering a hybrid of various electro-mechanical and operational skills training, with a focus on the troubleshooting and repair of electrical/electronic equipment. The first cohort program has a capacity of 10-15 students and begins July 9, 2012.
Coursework includes an introduction to computer software applications, industrial safety, hand and power tool use, oxyfuel welding, rigging, and piping systems. Maintenance skills learned include in-depth understanding of hydraulics, pneumatics, print reading/plant drawings, material handling and technical math skills.
Successful completers will be prepared for jobs in fields such as organizational maintenance, manufacturing, aeronautics, water treatment, and public utilities.
Graduates will receive a unique, prestigious dual certification. In addition to the students' Certificate of Completion from SWSC, they will receive national certification by the National Center for Construction Education and Research (NCCER). SWSC was required to meet NCCER criteria in the program's content and delivery in order to obtain this nationally recognized status.
Students must be at least 18 years of age and complete an admissions packet including assessment testing in the areas of English and math. Interested individuals should contact Mark Haines at the SWSC for more details, enrollment and advising, at (623) 535-2764 or mark.haines(at)estrellamountain(dot)edu.
The SWSC's continued focus on time and affordability for students creates a distinct approach to learning, providing high-quality, short-term tracks leading to solid careers. Looking ahead, the SWSC is looking to include a Precision Machinery program by next spring.
Estrella Mountain Community College offers transfer-ready academic courses and job-specific occupational training to approximately 15,000 students annually. The flagship campus is located on Thomas and Dysart Roads in Avondale and is home to the Southwest Skill Center. The satellite campus, EMCC's Buckeye Educational Center, is located in downtown Buckeye. Estrella Mountain is one of the 10 regionally accredited Maricopa Community Colleges, part of one of the largest community college districts in the nation.