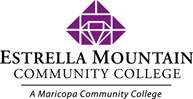 Estrella Mountain is much more than just a college campus; we are a family committed to the value of education and the success of our students, which is demonstrated through the level of engagement by faculty, staff, and even our community. -- Dr. Lara
Avondale, Arizona (PRWEB) April 04, 2012
It's now official. Estrella Mountain Community College received notification from the Higher Learning Commission (HLC) that the college has been re-accredited for another ten years. The HLC's Institutional Actions Council voted and approved the re-accreditation at its March 19, 2012 meeting.
Estrella Mountain achieved the highest level of accreditation approval, with its next comprehensive evaluation scheduled for 2021-22 academic year.
"This has been an amazing process, and we are all very proud of the outcome," says EMCC President Dr. Ernest A. Lara. "Estrella Mountain is much more than just a college campus; we are a family. A family committed to the value of education and the success of our students, which is demonstrated through the level of engagement by faculty, staff, and even our community."
The accreditation approval also included two critical expansion initiatives for the college including its approval for EMCC's Buckeye Educational Center (BEC) to serve as an additional location, plus, the approval to expand its distance education up to 100% of degree programs. The BEC opened in fall 2011 in downtown Buckeye, but with this accreditation approval, it can now offer fuller array of programs leading to degrees and certificates of completion.
Estrella Mountain started preparing for its "Self-Study" process in 2009, which is an exhaustive internal review of all programs, services, and initiatives relative to its mission of providing quality and innovative higher education to the West Valley communities it serves. The Self-Study examined and reported on five criterions:
I. Mission and integrity
II. Preparing for the future
III. Student learning and effective teaching
IV. Acquisition, discovery and application of knowledge
V. Engagement and service
This is the third accreditation process completed by Estrella Mountain Community College, which opened in 1992 and is currently celebrating its 20th Anniversary. Each time, the college has successfully achieved the highest level of accreditation possible by the HLC.
The HLC is a Commission of the North Central Association of Colleges and Schools, which is one of six regional accreditation bodies in the United States, and is recognized by the United States Department of Education and the Council for Higher Education Accreditation (CHEA) as a regional accreditor for higher education institutions.
Member schools are required to undertake a self-study process with the purpose of providing assurance to the public, in particular to prospective students, that the institution has been found to meet the agency's clearly stated requirements and is fulfilling its mission.
Estrella Mountain Community College offers transfer-ready academic courses and job-specific occupational training to approximately 15,000 students annually. The flagship campus is located on Thomas and Dysart Roads in Avondale and the EMCC Buckeye Educational Center is located in downtown Buckeye. Estrella Mountain is part of the Maricopa County Community College District, one of the largest community college districts in the nation.