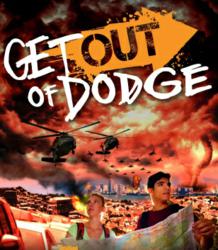 Planning for these types of weather emergencies must be done in advance, so people will not be caught unaware and in a state of panic.
Austin, TX (PRWEB) April 21, 2012
A recent AbsoluteRights.com article said even if the sun is shining and the sky is clear, it is still a good idea to practice emergencies preparedness strategies. The weather can turn quickly without warning, and the most technologically-advanced meteorological equipment can't stop a severe storm from hitting. A preparedness guide is needed to have a reliable plan of action in case of a disaster, said the article.
The "Get Out Of Dodge" Special Report was published by Absolute Rights and covers a wide variety of disasters, checklists, and survival kits that should be prepared to survive many different kinds of crisis or emergency situations. The article said that using the Special Report for emergencies preparedness is a good idea.
The article said any emergency preparedness plans that have been made can be a great benefit, especially if power or water is unavailable. Areas affected by storms often lose essential elements to everyday life. The article said that can make recovery even more difficult.
Planning for these types of weather emergencies must be done in advance, so people will not be caught unaware and in a state of panic. In certain circumstances, it can mean the difference in surviving or not. There are different levels of preparation, and the article said this is where a well thought out emergency preparedness list can increase the chances of surviving the crisis situation.
There are different types of crisis and emergency situations to prepare for, but most of the elements of emergency preparedness are the same. Some minor differences can help protect against specific types of disasters. For example, anywhere it gets cold, blankets and warm clothes are imperative in an emergency survival strategy, whereas in the far south people would probably not need these items. The article said that knowing what kind of disasters are the most common in a particular area can help preparation efforts tenfold.
"Get Out Of Dodge" includes information on evacuating when necessary, or surviving in place after a disaster. A full seven pages are devoted to survival packs, or G.O.O.D.I.E. (Get Out Of Dodge Immediately and Efficiently) bags, as the Special Report calls them. The exercises will help people establish the priority items that need to be packed and can be used to survive for up to 72 hours. The article said the G.O.O.D.I.E. bag information alone could be enough to save lives, as long as it is taken seriously.
AbsoluteRights.com informs patriotic Americans on their given rights and helps them claim and protect those rights from government intrusion. Most importantly, it prides itself on alerting people when their rights are being threatened, creating an active and informed community.
When the effects of a hurricane or tornado are seen on TV, people think it's horrible but never realize the true horror of living through it. The article said to take every precaution necessary to develop emergencies preparedness measures and ensure survival in a disaster.