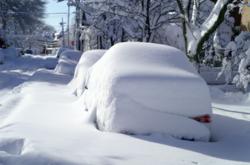 Jupiter, FL (PRWEB) February 08, 2013
Winter Storm Nemo is preparing to drop extreme amounts of snow upon Northeastern parts of the United States – Boston, Massachusetts will be hit the hardest, according to Weather.com. Jupiter, Florida voice broadcasting company, DialMyCalls, is preparing for the worst. An emergency alert system is a necessity for businesses, small towns, cities and even entire states when it comes to crisis management – broadcasting blizzard warnings to thousands of people instantly can minimize damage and loss of life.
DialMyCalls offers a completely web-based alert system that broadcasts messages via voice recording, text message and email. Getting started is quick, easy and will only take approximately five minutes to setup an account – add contacts, create a recording and send your message to everyone instantly.
The voice and text message broadcasting service that DialMyCalls.com offers can be used in conjunction with the upcoming winter storm Nemo. Residents and local officials alike can sign up for an account and setup an emergency alert system to send out notifications before, during and after the historic blizzard that is about to slam the Northeastern part of the United States. Whether it be evacuation alerts, personal messages to staff and family, or real time storm updates, DialMyCalls provides a system that is capable of sending thousands of messages per minute.
Should Winter Storm Nemo knock out the power which is a high probability, DialMyCalls offers a phone-in system as well as free mobile apps that will allow members to use the system even if they are unable to login via computer.
Don't be caught off guard when Winter Storm Nemo drops up to 3 feet of snow tonight in parts of the United States. Sign up for an account with DialMyCalls.com right now and setup an emergency alert system for residents, friends, family and staff.
About DialMyCalls
DialMyCalls.com was founded in 2006 and continues to be a leader in the voice broadcasting industry. Their emergency alert system will provide an easy-to-use resource for businesses, small organizations, towns, cities and entire states to send out voice, text and email broadcasts in a crisis situation.
For more information, please visit http://www.dialmycalls.com or call 800.928.2086. You can also email tsmith(at)ontimetelecom(dot)com for additional information.