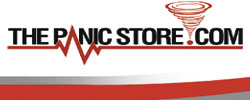 Once you have assembled your kit, you will have more confidence and peace of mind knowing that your 72-hour kit will support you and your family during an emergency
(PRWEB) November 30, 2011
While the news is filled with stories about debt, jobs, taxes, and politics, what people are not hearing about is a much bigger survival problem – the country is sitting on the edge of the worst food crisis in this century. Soils are degrading, crops are being scorched by waves of heat and economic misjudgment is causing food prices to skyrocket all over the world. When a food crisis strikes, statistics show that one out of four Americans will be suffering from hunger. The tragedy has already taken place in more than 12 states where food shortages have left people with nothing to eat for days and even weeks.
The Panic Store offers helpful tips in preparing a survival kit for the looming food crisis, courtesy of an article that owner Ken Minard found by David Morris of SurviveInPlace.com that can be helpful to everyone.
With food prices skyrocketing in the coming months, it is time to stock up. The Panic Store suggests that people consider the following things when putting together an emergency food supply for the family:
1) Store at least a 10-day supply of non-perishable food.
2) Choose foods that the family will eat, considering any special dietary needs each family member may have.
3) Avoid foods that will make people thirsty. Instead, choose salt-free crackers, whole grain cereals and canned foods with high liquid content. Ready-to-eat canned meats, fruits and vegetables are also a good option.
4) It is very important to include a large supply of water and a manual can opener in the kit.
Other food options to consider include protein or fruit bars, dry cereal or granola, peanut butter, dried fruit, nuts, crackers, canned juices, non-perishable pasteurized milk, high-energy foods, vitamins, food for infants and comfort foods.
"Once you have assembled your kit, you will have more confidence and peace of mind knowing that your 72-hour kit will support you and your family during an emergency," says Ken Minard of The Panic Store.
The Panic Store's Long-term Food Storage products will make a good addition to the family's everyday food supply. They have products like a 240-serving Wise Grab n' Go Food Kits, long-term food storage deluxe survival kits and more.
For more information, contact The Panic Store at (800) 265-5749 or (925) 570-3202, or visit them online at http://www.thepanicstore.com.
About The Panic Store
The Panic Store is a Dublin-based online store offering all brands, sizes and types of emergency survival kits and products for disaster preparedness. The Panic Store is a leading online retailer of emergency supplies for natural and man-made disasters, supplying survival kits for every eventuality.
###