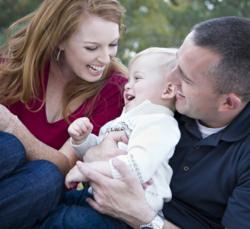 Danielle was very good, kept in contact and gave me updates on everything. She made sure I had the best possible info and insured everything was right for my flights.
Sam S. San Antonio, TX
Norfolk, VA (PRWEB) October 04, 2012
EMERGENCY MILITARY TRAVEL! Exchange USA Military Travel Services has expanded capabilities to include the Emergency Travel Assistance Program. This expedited service component allows our team to better assist hardworking military service men and women here and abroad with emergency and/or immediate travel needs.
"We recognize situations arise that can present particular challenges for our customers. We have formed a team of senior travel loan specialists to maximize response capability for those with immediate needs. We can't fix the core stress factors that may surround our customers in these situations, but we can certainly promise to do everything possible to insure the travel transition is as easy and effective as possible"
The emergency travel loan assistance program is designed to be as seamless as our normal process, but with additional travel resources on hand to further expedite the carrier ticketing and confirmation procedure. Beginning with the primary exchange of basic information to the final electronic signature and confirmation process, Exchange USA Military Travel Services continues to set standards for the fastest and most secure application and approval methods for an emergency military travel loan.
Space Available Flights can sometimes be an appropriate option, but there are no guarantees the passenger will arrive in time- especially on short notice. The Emergency Travel Assistance Program can get you moving in a matter of hours if needed. In addition, the abbreviated timing in these situations can add unexpected financial stress which can be alleviated with a military travel loan.
Exchange USA Military Travel Services offers military loans and discount military airfares. Our direct airline connections, expedited electronic signature services and exceptional customer service provide our customers the optimum solution for military travel needs. We encourage anyone who may be in need of emergency travel loan assistance, or just want to take advantage of discount military flights, to visit our website at http://www.mymilitarytravel.com or call us directly at 888 998 9963.