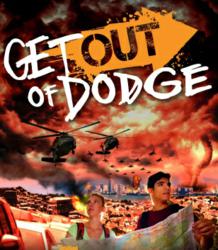 Creating a plan for communication between family members is a very important step...
Austin, TX. (PRWEB) March 06, 2012
The Absolute Rights newsletter published the "An Emergency Preparedness List Can Mean The Difference In Life And Death" article to discuss emergency preparedness in case of a disaster. There are ways to prepare the newsletter explains, and have an emergency preparedness list for a variety of disasters, even though there are particular disasters and emergency situations that require specialized preparation. The Absolute Rights newsletter advises to start with being prepared for a disaster that could possibly strike the surrounding area, then begin to prepare for disasters that are not so likely to happen. For example the newsletter says, people that live by coastal areas, should prepare for floods and hurricanes, and then worry about terrorist attacks and nuclear fallouts after they are prepared for the more likely disasters.
Creating a plan for communication between family members is a very important step, the newsletter explains, because without communication and pre-planning members of the family will not know what to do when disaster strikes. Take some time when developing a disaster preparedness list, so as to not leave anything out, the newsletter advises, then go over it from time to time to make sure it is up to date and complete.
Don't forget family pets the newsletter reminds, or farm animals, because the animals depend upon their master, so they will need to be included in any emergency preparedness plans being made. The Absolute Rights newsletter reveals that pets can help with early warning of a disaster, because animals have very keen senses, and often act strange right before disaster strikes.
Absolute Rights created the "Get Out Of Dodge" eBook to help families with emergency and disaster preparedness. It includes checklists for specific disasters, along with lists of supplies people will need for survival. Everything that is needed to prepare and survive a variety of disasters is in the "Get Out Of Dodge" eBook that was published by Absolute Rights. Join the Absolute Rights newsletter also, for current events, and additional survival preparedness ideas.
##########