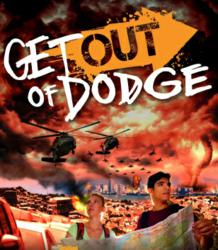 Having the right G.O.O.D.I.E bag picked & packed for a blizzard, may be even more important than....
Austin, TX. (PRWEB) March 04, 2012
Emergency preparedness plans are crucial for survival during a blizzard, the Absolute Rights newsletter recently published "Emergency Preparedness Plans Could Save Your Life" article explains. The newsletter explains that people could be trapped for extended periods of time without the possibility of anyone being able to find them for days. If they have not created emergency disaster preparedness plans, the chances of their survival are drastically decreased, the Absolute Rights article says.
The Absolute Rights newsletter article reported that the "Great Storm of 1975" was a blizzard that resulted in 70 deaths, then there was the "Blizzard of 1999" that caused 73 people to die, the "Armistice Day Blizzard in 1940" killed 154 people, then there was the "Great Appalachian Storm of 1950" killing 353, and the "Storm of the Century in 1993 where 300 people died.
Blizzards can be just as deadly as any other disaster, the newsletter reveals, and may put people in some incredibly difficult decision making predicaments, especially if they run out of food and water, or if their limbs begin to freeze over. Having the right G.O.O.D.I.E bag picked and packed for a blizzard may be even more important than in cases of other disaster events advises the newsletter, with personal emergency water filtration, because people must have clean water to survive.
Much like a blizzard, a tornado may change the G.O.O.D.I.E bag to more of a "Stay in Place" or S.I.P Bag, the newsletter explains. Tornadoes may seem to offer more mobility than blizzards, says the newsletter, but they do not. What tornadoes do offer, the newsletter reports, is a tad bit more predictability. One of the most important things people can do to prevent being injured in a tornado, the newsletter states, is to be alert to the onset of severe weather.
Remember: If a tornado watch is issued for the area, the newsletter advises, it means that a tornado is possible. If a tornado warning is issued, it means that a tornado has actually been spotted, or is strongly indicated on radar, the newsletter adds, and it is time to go to a safe shelter immediately. People will not have time to make emergency preparedness plans, so make sure to have disaster preparedness strategies in place before disaster strikes, advises the Absolute Rights newsletter.