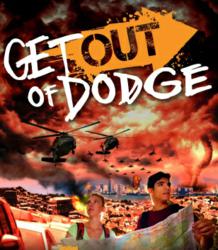 The first 72 hours is vital for survival when people are going through a disaster.
Austin, TX. (PRWEB) March 01, 2012
For disaster preparedness information, read the article "Quick Emergency Preparedness Response Will Help With Recovery From A Disaster" that was published today by Absolute Rights. The Absolute Rights newsletter explains that when emergency preparedness response time is fast, people will be able to recover from a disaster more rapidly, because they can avert many problems and issues that may have come up if they were unprepared. The first 72 hours is vital for survival when people are going through a disaster, explains the newsletter today, so if people are unprepared they will not be able to deal with the tragedies that accompany a disaster.
Getting over the effects of a disaster will often take a lot of time, the Absolute Rights newsletter said today, and people's mental and physical well being, along with their safety are what they need to focus on, because with proper disaster preparedness their stress will be reduced along with the time for recovery. The newsletter reports that people can do this by knowing what to do in advance, and where to access help from within their own disaster preparedness supplies, neighborhood disaster response services, along with city, state and government response organizations.
Be set up with a radio that runs on batteries, advises today's Absolute Rights newsletter, to monitor the disaster situation while it is happening, because power is typically the first thing to go down. Monitor local stations, the newsletter adds, because they can provide local information that can help people plan to stay in their home or evacuate. The Absolute Rights newsletter explains, that local stations will also give updates on the evacuation routes, which people should have set before a disaster, and try to have alternatives ready that are less traveled than the main routes.
Absolute Rights has recently published the "170 Gallons a Day" eBook to provide people with everything they need to know about how to make clean water from dirty water in case of an emergency. The other valuable resource that people will need for survival of a disaster, the newsletter suggests, is the "Get Out Of Dodge" eBook that Absolute Rights just published, because it has checklists for every type of disaster, along with emergency preparedness response recommendations for survival.
###