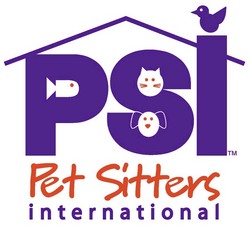 Pets depend entirely on their owners
King, NC (Vocus) February 27, 2009
Pet Sitters International (PSI), the world's largest educational association for professional pet sitters, has created the Pets At Home Vehicle Window Cling.
The window cling is much like the animal rescue stickers for homes, only it is used on automobiles to alert emergency personnel that the injured party has pets at home in need of care. The Vehicle Window Cling provides the name and telephone number of an emergency contact. The red and white design was created for easy visibility.
Animal health and first aid are important to both pet sitters and pet owners. PSI is committed to providing pet owners with peace of mind for pets in all circumstances.
Thom Somes is the founder of Pet Tech® Inc., the first international training center dedicated to first aid and care for dogs and cats. He feels this is just another step that pet owners should take to keep their pets safe.
"Pets depend entirely on their owners," said Somes. "Being proactive and preparing for unforeseen circumstances is the best way to ensure that pets will always be taken care of properly, even in the event of an emergency."
The window clings are 3" x 3" and are made of bright red vinyl. They will adhere to any clean glass surface without adhesive and can be easily removed. The window clings are also reusable.
Emergency window clings are sold in packs of 20 for $14.95 and can be purchased at the PSIStoreOnline. Pet owners can receive one Vehicle Window Cling by sending one dollar and a stamped, self-addressed envelope to Pet Sitters International, 201 East King St., King, NC 27021.
About Pet Sitters International
Established in 1994, Pet Sitters International (PSI) is the world's largest educational association for professional pet sitters, representing more than 8,000 independent professional pet-sitting businesses in the United States, Canada and abroad. PSI provides members with access to affordable bonding and liability insurance and educational resources such as PSI's Accreditation Program, The Pet Sitter's WORLD magazine and PSI's annual Quest convention. PSI provides pet owners with The Pet Owner's WORLD magazine and thepetsitblog.com. For more information, visit http://www.petsit.com, home of the Official Pet Sitter Locator™ or visit the PSIStoreOnline to select from more than 2,000 pet sitter and pet owner products.
Contact: Courtney Klein
Phone: (336) 983-9222 ext. 318
Contact: Terry Chance
Phone (336) 983-9222 ext. 314
# # #