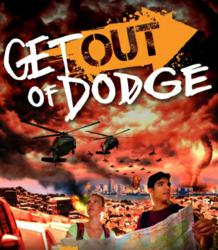 Time spent on emergency preparedness planning could be the difference between life and death.
Austin, TX (PRWEB) March 30, 2012
A recent Absolute Rights article called March the best time to consider emergency preparedness planning, because many weather organizations are predicting more severe weather threats this month. Compared to other months, March typically has a much higher risk of severe storms and tornado threats.
For this reason, Absolute Rights has published a Special Report that helps preparation efforts for any disaster situation. The article said that even though weather is of great concern this time of year, other disasters like governmental breakdown or devastating nuclear radiation are just as important to prepare for.
During April and May the threat of severe storms, hail, and tornadoes continually increases, the article said. Disaster preparedness could be a crucial life-changer. If someone should ever have to use it, they'll be fortunate to have taken the time to prepare in advance.
Survival water filters are an important part of survival strategies, since water is one of the first necessities disaster areas lose access to during or immediately after a disaster. Water is also one of the most important elements for survival, so the article suggested having a personal emergency water filtration device for each family member.
Time spent on emergency preparedness planning could be the difference between life and death. The article advised putting together a list of the highest risk disasters people could be affected by, and then assembling the supplies needed to handle those types of disasters.
Absolute Rights is an organization that provides actionable advice and impactful insight into geopolitical and domestic issues. It produces Special Reports like this one and other educational materials to its subscribing members to help address those issues.
With that in mind, "Get Out of Dodge" was created as the most comprehensive collection of survival information available anywhere. Its most crucial point is that survival's greatest foe is complacency. Assuming nothing bad will ever happen is asking for danger. To avoid it, the article from Absolute Rights promises a thorough education in emergency preparedness planning obtainable through the Special Report. To become a subscriber and gain access to the Special Report, visit AbsoluteRights.com for more information.