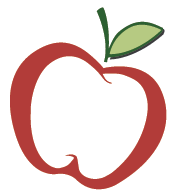 For only $59, A New Smile is offering simple tooth extractions along with sedation dentistry included!
Los Angeles, CA (PRWEB) February 25, 2014
Top dentist in Los Angeles, A New Smile Dental, is now offering simple tooth extractions for only $59. Sedation dentistry is included, with the treatments being provided by highly skilled dentists at three locations. Call (323) 272-2383 for more information and scheduling.
A New Smile offers comprehensive emergency dentist services, along with contemporary cosmetic procedures. This includes dealing with chipped or cracked teeth, sports injuries, infections and more.
Sedation dentistry allows patients the option to receive procedures in a pain free and anxiety free setting. Sedation permits longer procedures to be completed and permits the Los Angeles dentists to work on both sides of the mouth if necessary. Without sedation, the procedures may have significant limitations.
Cosmetic options include dental implants, veneers, bridges, crowns and dentures. In addition, Invisalign clear braces provide straightening of crooked teeth while no one notices. A New Smile dentists are Los Angeles Invisalign Certified professionals.
A New Smile has three locations. One in Los Angeles, a second in Santa Clarita and a third in San Fernando. The extraction special is available at all three locations and same day appointments are often available. Call (323) 272-2383 for more information and scheduling.